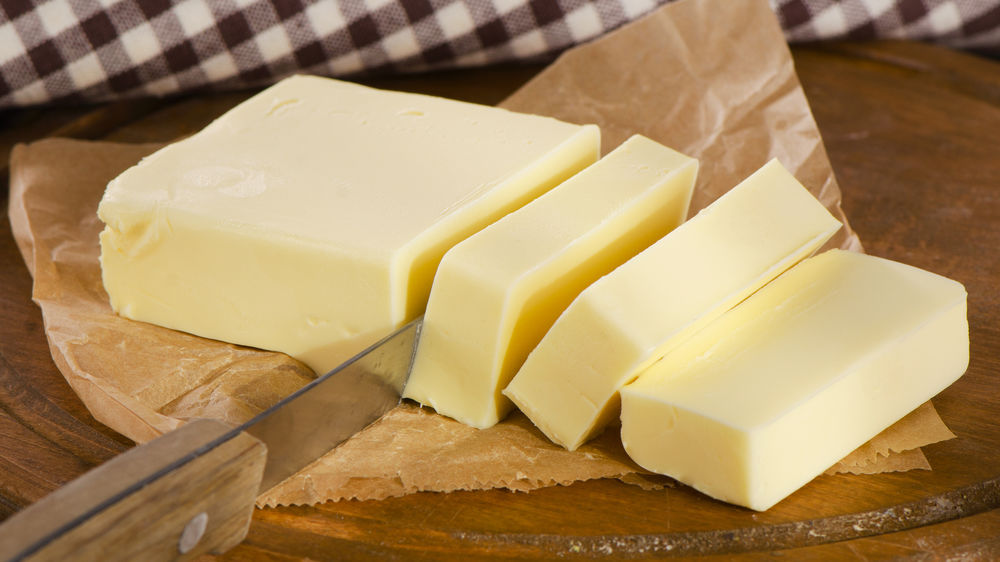 Homemade Butter
Pastry chef Jennie from Lymm village makes our homemade butter, using only locally sourced milk and sea salt!
The milk is provided by the Broadsmith family who have a herd of free range, grass fed cows which produce fresh, quality milk and cream.
The closure of local restaurants in lockdown has meant there is a surplus of cream from the dairy farm, so to prevent the wastage of the beautiful cream, Jennie decided to go back to her dairy farming heritage and make butter from the cream!