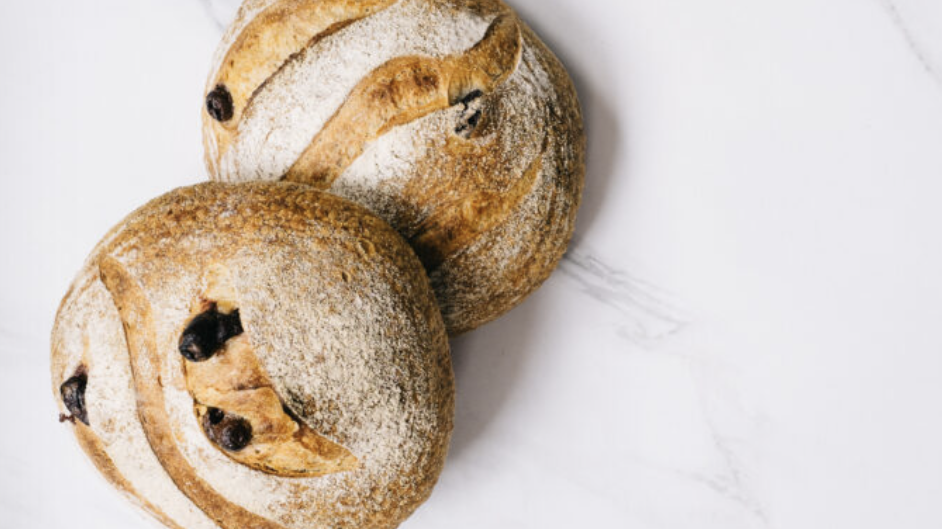 Olive Sourdough
Taste Me: We have combined our signature white sourdough loaf with the very best, juicy Kalamata Olives from our friends at Silver & Green to create this beautiful loaf.
Perfect With: Your favourite antipasti or tapas dishes.
Top Tip: I make delicious croutons for your rich tomato soup!
Ingredients: Wheatflour, Water, Kalamata Olives (in brine, drained), Rye Flour, Semolina [Wheat], Salt. (For allergens see ingredients in bold)
Allergens present in the bakery are:
Wheat, Celery (in the Cheese & Marmite Sourdough), Low gluten neutral sourdoughs.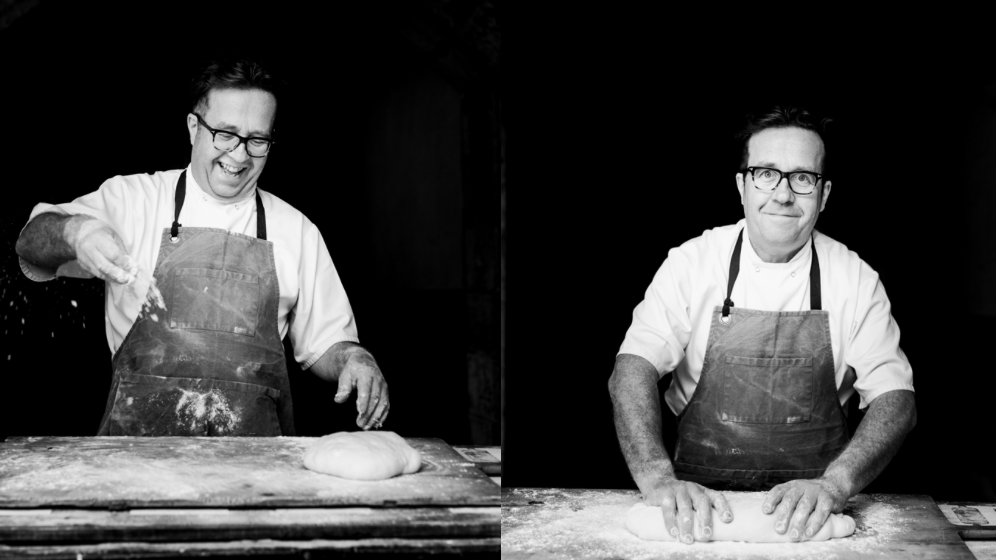 Your Artisan Baker
Aidan Monks uses heritage grains from Northern England. Truly artisan, his breads have won the world bread awards.
Find Out More