Beetroot Hummus
A colourful and delicious dip
What you'll need…
250g Beetroot
400g Tin of chickpeas
1 Teaspoon cumin seeds
1 Garlic clove
1 Teaspoon ground coriander
1/2 Teaspoon sea salt
2 Tablespoons extra virgin olive oil
2 Tablespoons lemon juice
Black pepper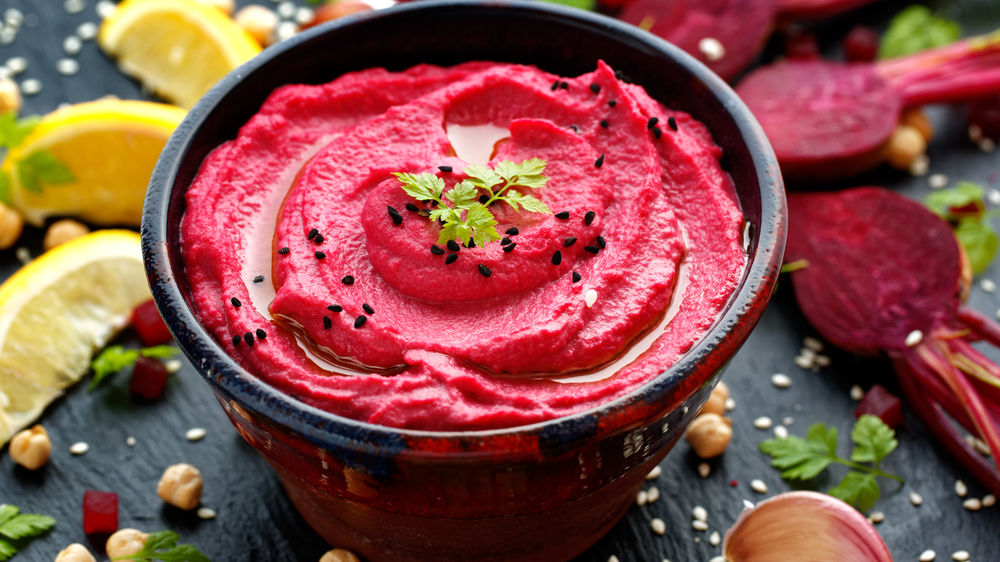 The method
1
Begin by peeling your beetroot and boiling until soft (around 30-40 minutes). Set aside and allow to cool, then roughly chop.
2
Gently fry the cumin seeds in a dry pan for 1-2 minutes before removing from the heat.
3
Place the boiled beetroot, chickpeas, garlic, coriander, and olive oil into a food processor. Add the cumin seeds and lemon juice and then add pepper to your taste. Blitz until smooth.
4
Make sure you taste and season to your liking, enjoy!
Recipe from BBC.