Vegan Butternut Squash Mac and 'Cheese'
What you'll need…
500g macaroni
200ml almond milk
2 cloves garlic
1 butternut squash
2 sweet potatoes
1 teaspoon fresh sage
2 tablespoons plain flour
1 teaspoon paprika
100g breadcrumbs
Olive oil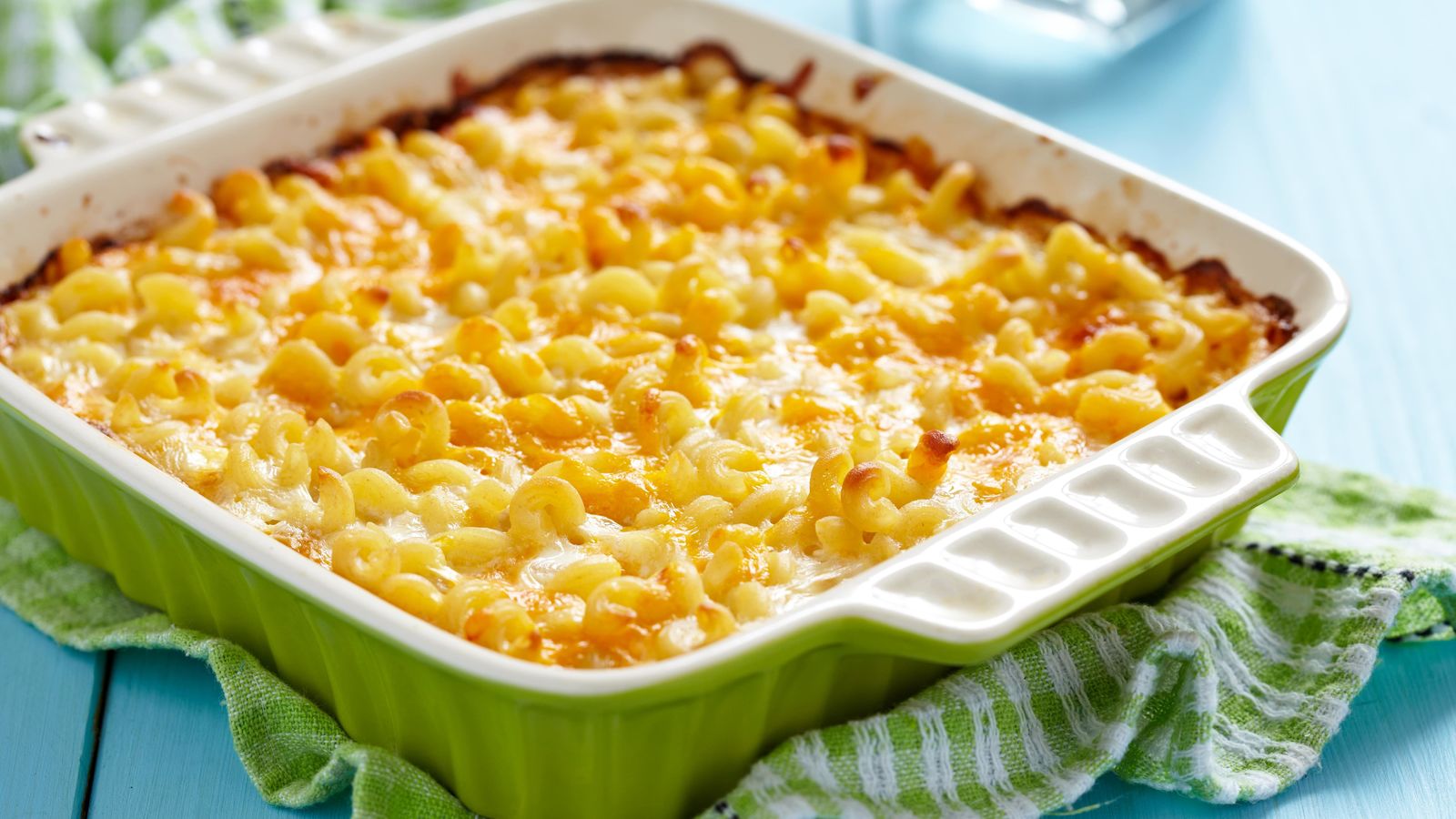 The method
1
Heat your oven to 180°C. In the meantime, chop the butternut squash and sweet potato into chunks.
2
Place onto a baking tray along with 4 cloves of garlic (leave the skin on), a good amount of olive oil, and salt and pepper. Mix it all together and place into the oven for 45 minutes.

3
Place 4 tbsp of olive oil into a pan along with the sage and rosemary.
4
Once the herbs become crispy, add in the the flour to make a herby roux.
5
Cook the macaroni until al dente.
6
Once roasted and soft, place 3/4 of your butternut squash and sweet potatoes into a blender. Squeeze the garlic out of its skin and add into the mixture. Finally, add the almond milk and seasoning and blend until smooth.
7
Pour the mixture into the pan with the herbs, mixing it through to create a thick sauce.
8
Add the paprika and leftover squash and sweet potatoes.
9
Add the macaroni into the sauce and mix well! Sprinkle with breadcrumbs, rosemary and a drizzle of olive oil before placing under the grill for 15 minutes.
10
Once crispy, take it out the oven and enjoy!
Recipe inspired by MOB Kitchen