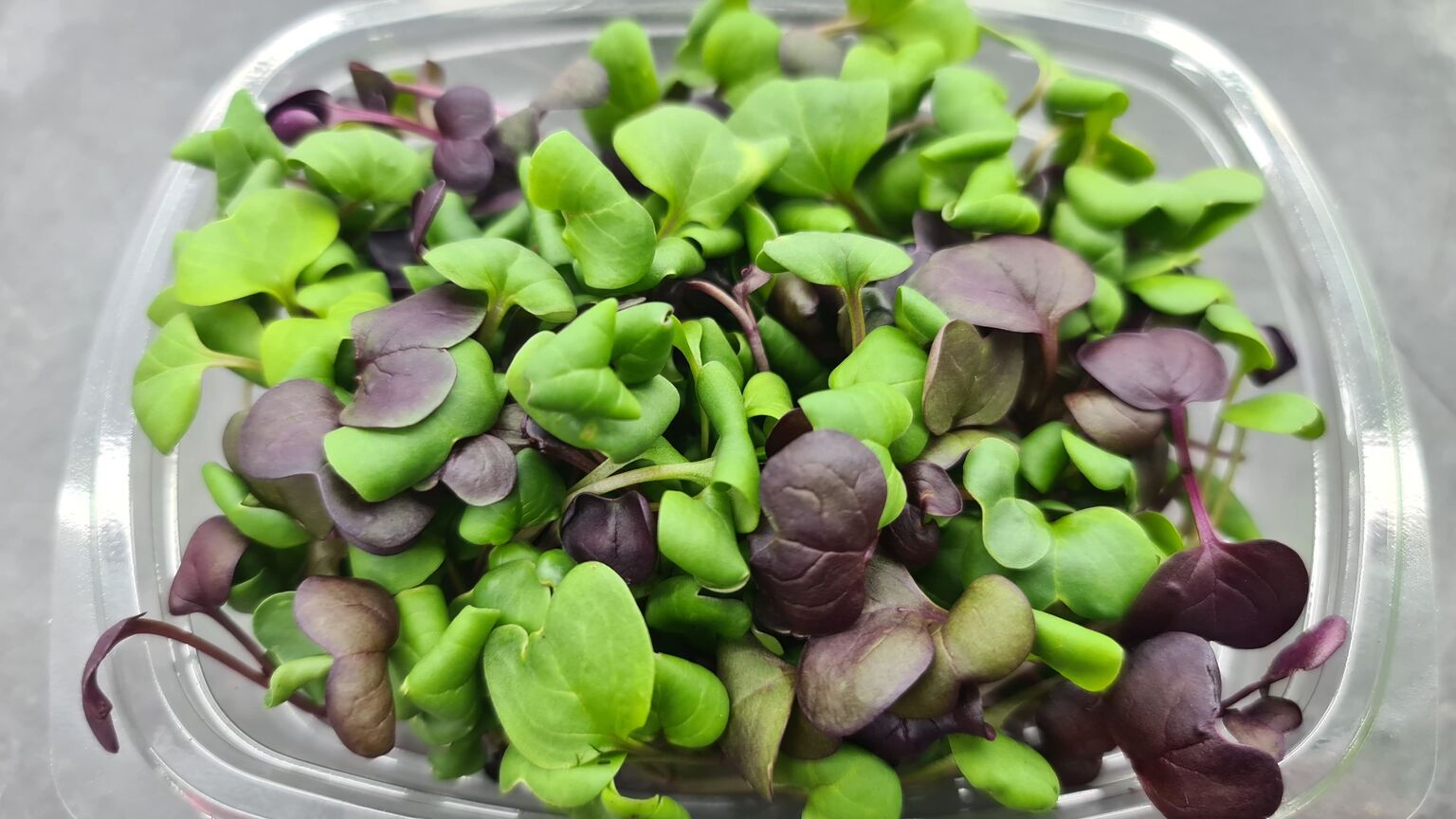 Radish Microgreens
Radish microgreens add a fresh, crunchy, and spicy flavour to your foods. Just like Daikon and Pink Stem Radish, Crimson Radish micro cress has smooth heart-shaped leaves. These leaves are dark purple in colour, with very faint purple veins running across the surface. The flavour of the micro cress is vibrant and grassy. This flavour then develops and is reminiscent of a milder version of the classic spicy radish.
Did you know that one cup of raw radish contains more vitamin C than spinach?
Grown on Ty Isa farm using hydroponics
No pesticides
Add to your order!