Spiced Apple & Sultana Sourdough
Taste Me: We soak our Bramley apples & sultanas in cinnamon with a sprinkle of sugar – just a dash! This sourdough loaf sums up Lovingly Artisans Cumbrian food heritage. Pure comfort food.
Perfect For: Breakfast, with lots of butter! Think a luxurious toasted teacake. Or why not try with a slice of your favourite cheese.
Top Tip: I freeze beautifully. Just tightly wrap me in one of our wax paper bags and pop me in the freezer.
Ingredients (allergens listed in bold): Wheatflour, Water, Apples, Sultanas [Sulphites], Rye flour, Sugar, Semolina [Wheat], Salt, Cinnamon
Allergens present in the bakery are:
Wheat, Celery (in the Cheese & Marmite Sourdough), Low gluten neutral sourdoughs.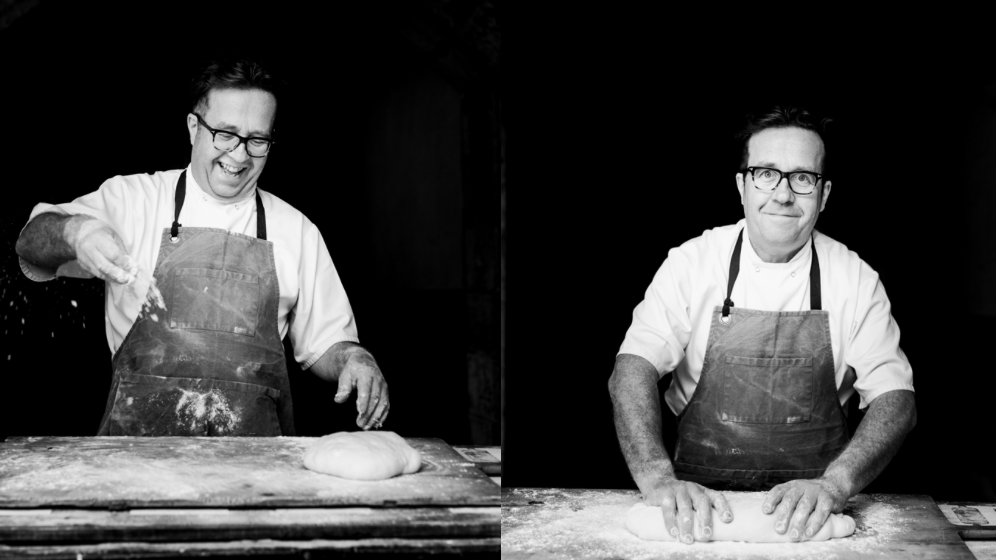 Your Artisan Baker
Aidan Monks uses heritage grains from Northern England. Truly artisan, his breads have won the world bread awards.
Find Out More