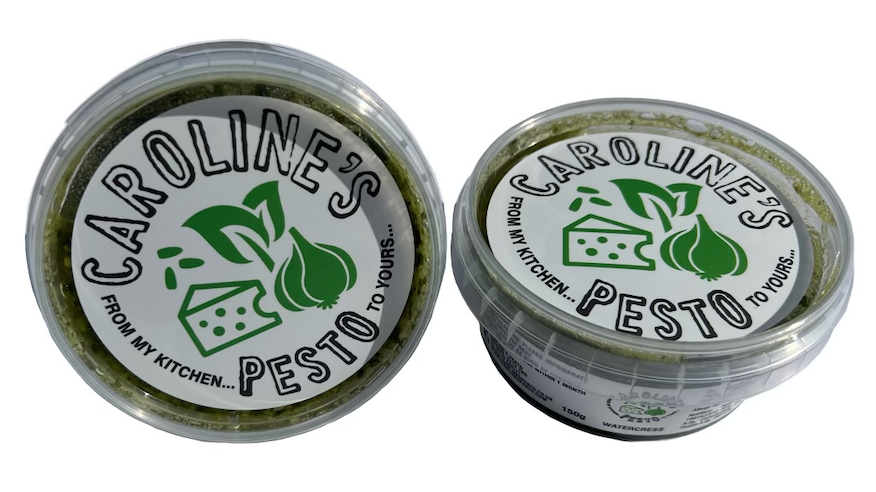 Fresh Watercress Pesto
Caroline's Fresh Watercress Pesto - 150g

The Watercress Pesto is made only fresh ingredients, including British watercress and pure olive oil and Grana Padano cheese - may contain NUTS.
It tastes great on it's own but is also delicious with roasted Mediterranean veg or a fresh tomato and mozzarella salad, or made into a pesto crust when mixed with breadcrumbs and cooked on a fillet of salmon.

Not suitable for vegans and vegetarians.