What you'll need…
100g carrots
125g unsalted butter
200g light soft brown sugar
1 egg
1/2 teaspoon baking powder
1 teaspoon mixed spice
175g plain flour
50g desiccated coconut
100g sultanas
100g chopped walnuts
Zest of 1 orange
Juice of 1 orange
Icing sugar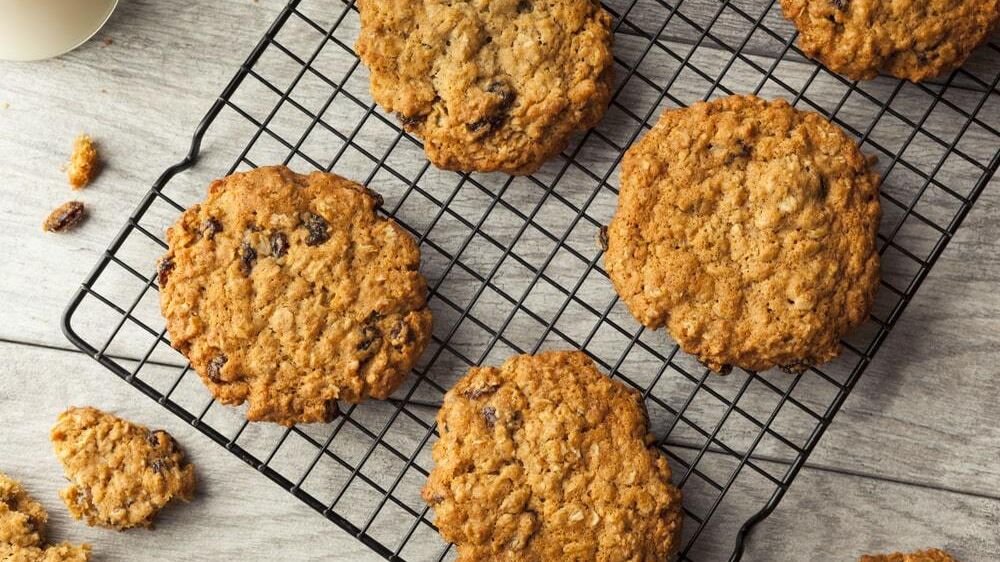 The method
1
Heat oven to 160°C (180°C non fan) and line 2 baking trays with paper.
2
Peel and roughly grate the carrots.
3
In a large bowl, beat the butter and sugar together until smooth. Then add in the eggs and mix, followed by the baking powder, mixed spice, flour, carrot, coconut, sultanas, walnuts, and orange zest. Mix well.
4
Heap 1 dessertspoon of the mixture onto a baking tray (do not flatten and make sure there is sufficient room for them to spread as they bake). Repeat for the rest of the mixture.
5
Place in the oven for 12-14 minutes (12 minutes if you like them chewy).
6
Once cooked, remove from the oven and allow to cool. In the meantime, make an icing (optional) by mixing orange juice with icing sugar until you have a smooth, thick icing you can drizzle over the cookies. Enjoy!
Recipe inspired by the Sunday Times Magazine.