What you'll need…
300g Mushrooms
1 Onion
2 Cloves garlic
2 Tablespoons olive oil
1 Tablespoon paprika
150ml Vegetable stock
1 Tablespoon Worcestershire sauce
3 Tablespoons sour cream (or vegan alternative)
Small bunch of parsley
250g pouch of cooked wild rice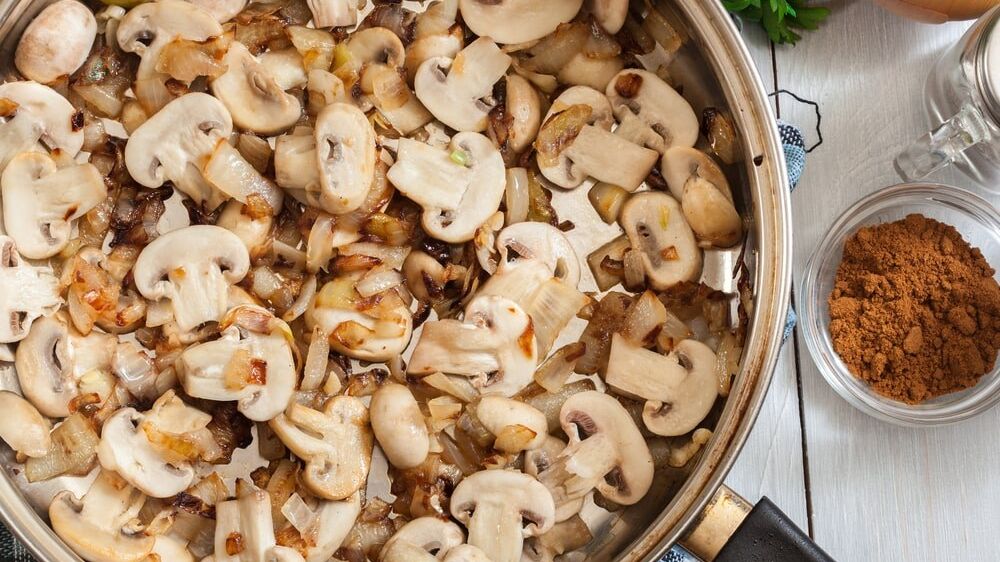 The method
1
Begin by preparing your ingredients. Finely chop your onion and garlic, and then slice your mushrooms. Roughly chop the parsley.
2
Heat the olive oil over a medium heat in a non stick frying pan. Add in the onions and allow to soften (around 5 minutes).
3
To the pan, add the paprika and garlic and cook for one more minute. Toss in the mushrooms and turn up the heat. Cook for around 5 minutes, stirring often.
4
Pour in the stock and Worcestershire sauce. Bring to the boil, allow to reduce until the sauce thickens, then turn off the heat. Stir through the sour cream and most of the parsley (make sure the pan is off the heat to prevent the sauce from splitting).
5
Cook your wild rice and season the stroganoff to your liking, serve with some parsley and enjoy!
Recipe from BBC Good Food