Sprouting Broccoli with Satay Sauce
Try with White Sprouting Broccoli as an alternative
What you'll need…
280g Sprouting broccoli
1 Tablespoon sesame seeds
3 Tablespoons chunky peanut butter
1 Tablespoon rice vinegar
2 Tablespoons light soy sauce
1 Teaspoon chilli flakes (optional)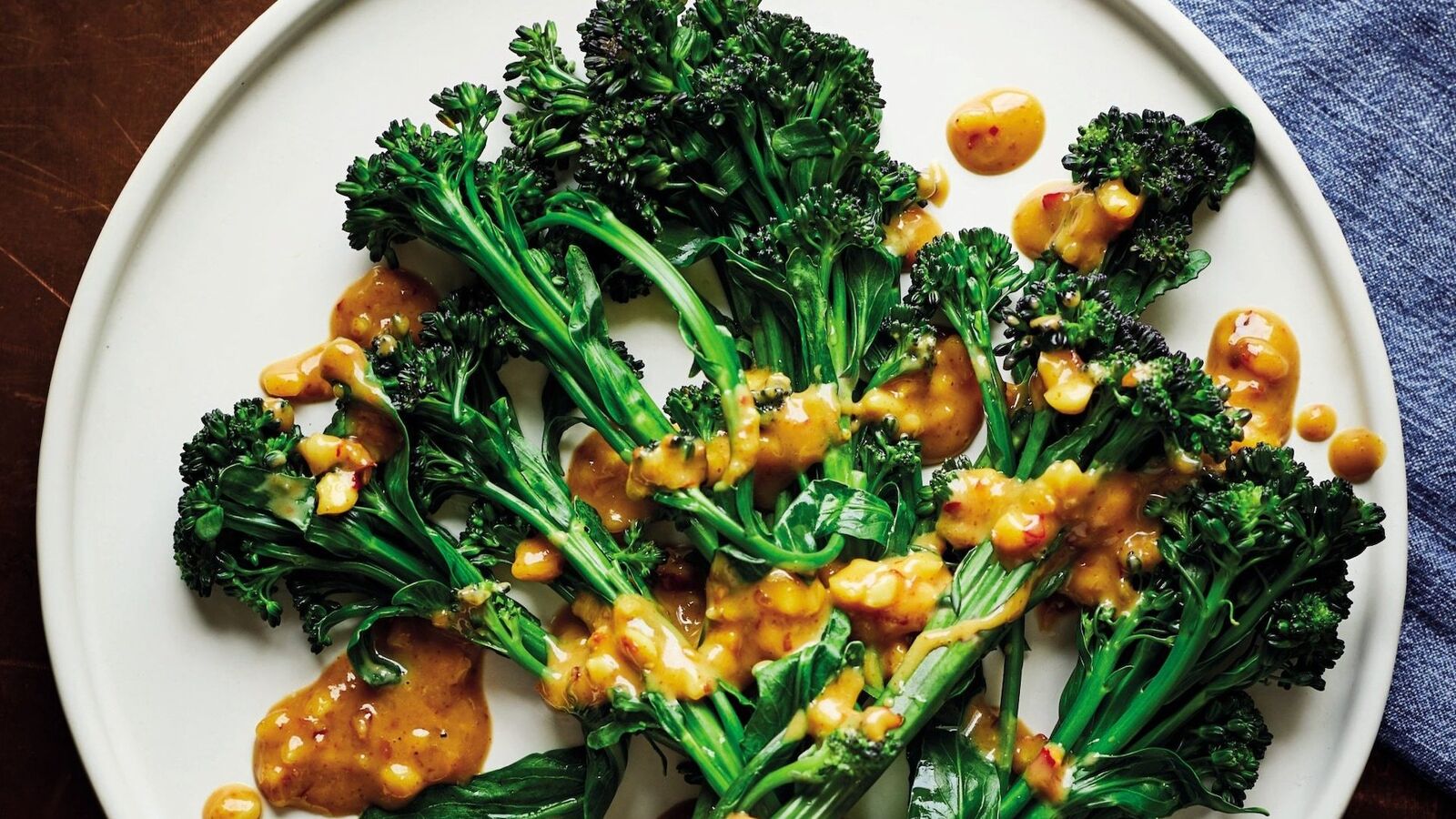 The method
1
Toast the sesame seeds in a pan over a medium heat until slightly golden.
2
In a saucepan combine the peanut butter, rice vinegar, soy sauce and chilli flakes over a low heat, stirring until warm.
3
Trim your broccoli and steam for 4-5 minutes or until tender.
4
Remove from the steamer and place onto a plate. Drizzle over the warm sauce and sprinkle over the sesame seeds. Enjoy!
Recipe from the Telegraph.