Cheshire New Potatoes With Mint
What you'll need…
500g Cheshire New Potatoes (unpeeled)
1 Tablespoon butter
Handful of chopped mint
Salt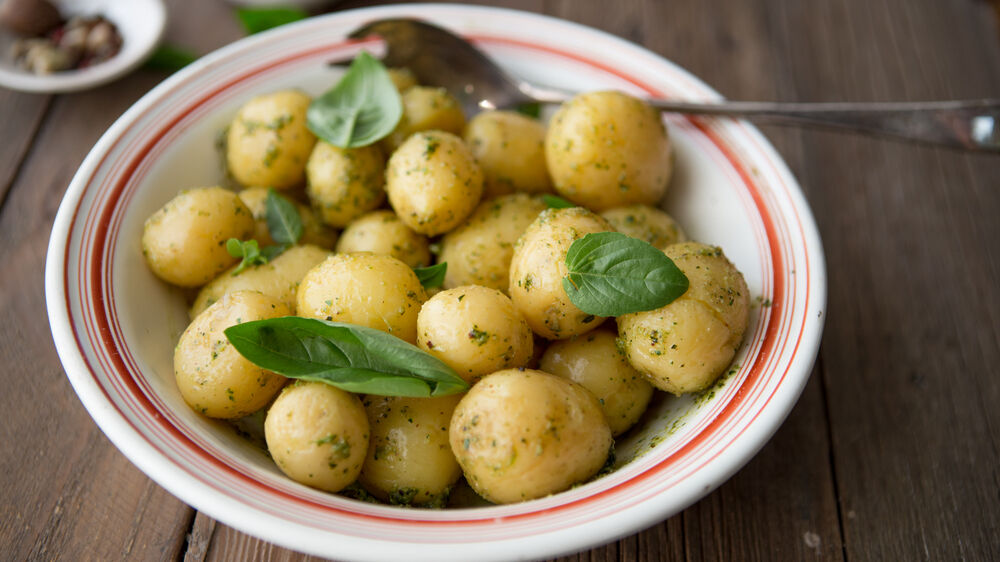 The method
1
Bring a pot of water to the boil and salt generously.
2
Wash your new potatoes and place into the boiling water. Boil for 10-15 minutes or until they feel fork tender.
3
Drain the potatoes and coat in a generous amount of butter. Sprinkle over the chopped mint and sea salt, ensuring each potato is well coated. Enjoy!