What you'll need…
1 Head of romanesco
2 Tablespoons olive oil
285g Pasta
2 Cloves of garlic
Juice of 1 lemon
Parmesan cheese
Chilli flakes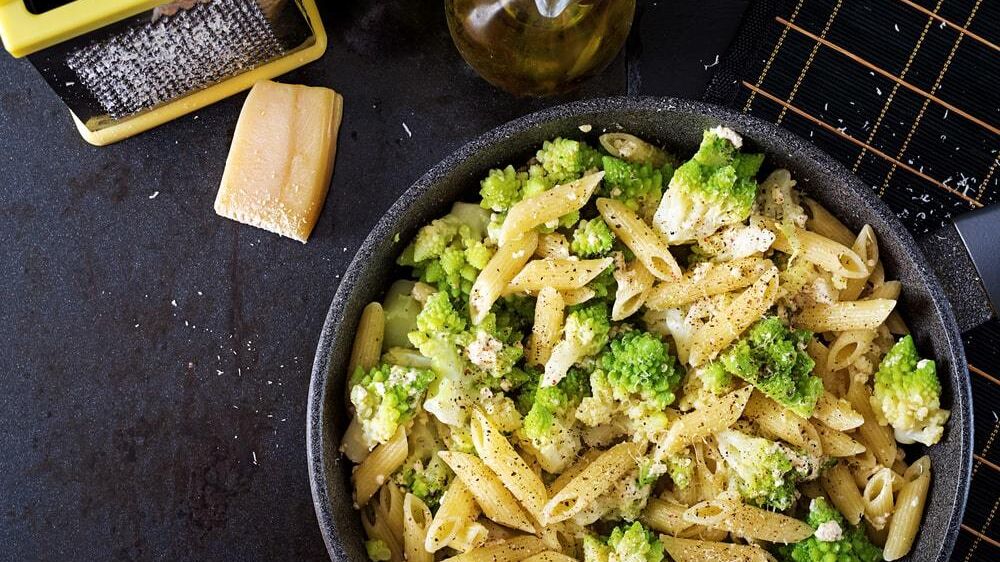 The method
1
Preheat the oven to 200°C. Trim the leaves off the romanesco and chop into florets.
2
Place the florets onto a baking tray along with olive oil, salt and pepper and roast in the oven for 20-25 minutes or until the romanesco begins to turn golden brown.
3
Whilst the romanesco is roasting, cook your pasta until al dente. In the meantime, finely chop your garlic and grate as much parmesan as you like.
4
In a frying pan, fry the garlic and chilli flakes for 1-2 minutes. Then add in the roasted romanesco and fry for a further minute. Finally, add in the pasta, parmesan, and lemon juice along with some pasta water. Make sure you season to your liking and enjoy!
Recipe inspired by Last Ingredient.