What you'll need…
100g Kale
Olive oil
1/2 Head broccoli
1 Celery stalk
1/4 Cucumber
1 Apple
2 Tablespoons chopped walnuts
3 Tablespoons kefir
2 Teaspoons cider vinegar
1 Teaspoon English mustard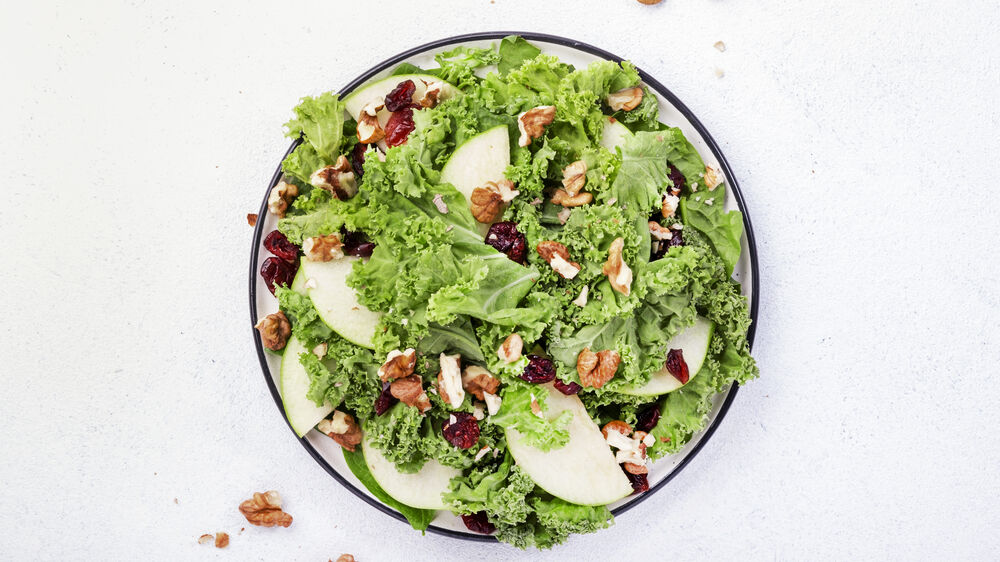 The method
1
Chop your kale and transfer to a large bowl, add in 1/2 teaspoon olive oil. Massage into the kale leaves.
2
Chop the broccoli into florets and blanch in salted boiling water for 2 minutes (it should still be crunchy). Drain and cool in ice water, then drain again and allow to dry.
3
Make the dressing by combining the kefir, cider vinegar and English mustard. Season to your liking and add a dash of olive oil if needed.
4
Finely slice the celery, dice the apple and cucumber. Add to the bowl of kale along with the broccoli florets. Pour over the dressing and toss together.
5
Serve with the toasted walnuts sprinkled over the top and feel free to add any extras you may wish. Enjoy!
Recipe from Olive