Veggie Chilli
Super versatile, use whatever you have in the fridge!
What you'll need…
Olive Oil
1 Onion
2 Cloves of Garlic
1 Pepper
1-2 Sweet potatoes
1-2 Carrots
1-2 Courgettes
1 Aubergine
1 x 400g can of chopped tomatoes
1 x can of kidney beans
1 Tablespoon paprika
1/2 Teaspoon cumin
1 Teaspoon chilli powder
1 Teaspoon ground coriander
1 Stock cube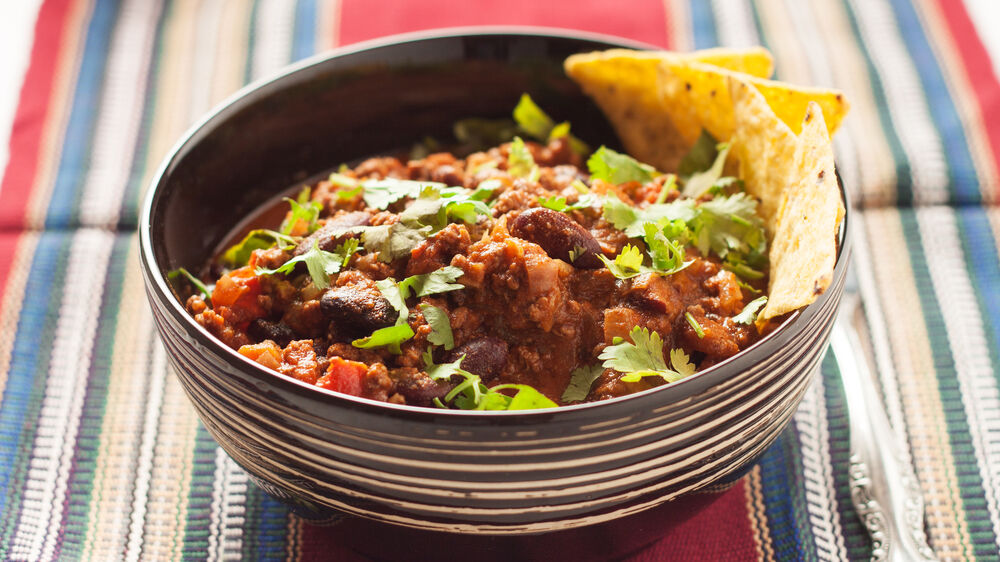 The method
1
Start by prepping your veg. Roughly chop your onion and finely chop the garlic. Remove the core from your pepper and chop into small cubes. Peel and chop your sweet potatoes into chunks. Then peel and chop your carrots into 1cm thick slices. Slice the courgette and chop the aubergine into quarters before slicing.
2
In a large, deep pan, heat some olive oil. Then add in the chopped onions, after 1-2 minutes add in the chopped garlic. Fry until soft.
3
Add in the spices and fry for 1-2 minutes. Then add in the remaining vegetables and fry for another 2 minutes.
4
Add in the tin of chopped tomatoes and kidney beans, stir well and bring to the boil. Dissolve the stock cube in a small amount of water and pour into the pan. Add more water if it looking too thick. Season to your liking.
5
Cover with a lid and allow to simmer until the vegetables are al dente. serve with rice or tortillas and fresh coriander. Enjoy!