Onion Bhajis
A great way to use up any leftover onions
What you'll need…
125g gram flour
600g onions
1 egg
1 teaspoon garam masala
1/2 teaspoon chilli powder
2 tablespoons oil
Vegetable oil (for frying)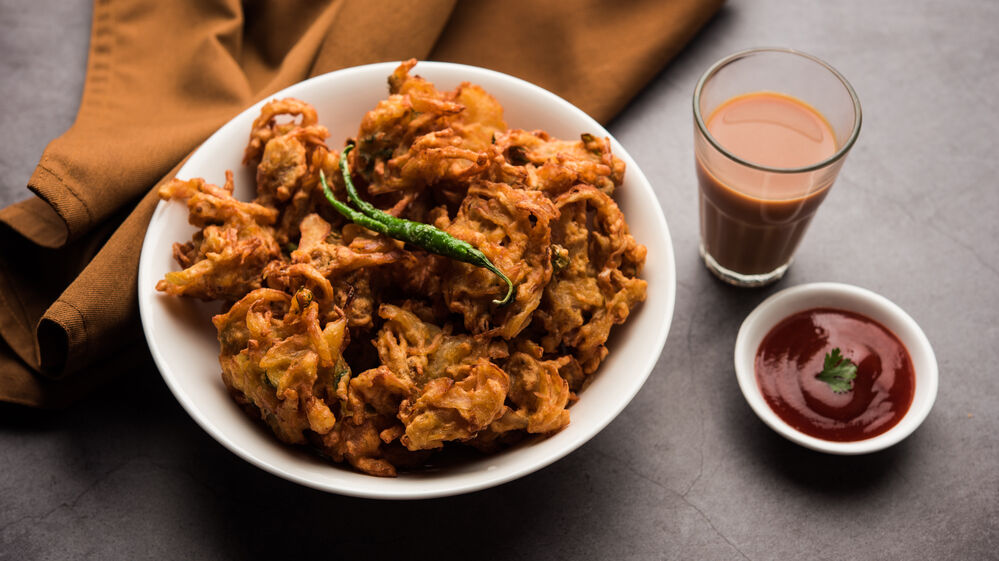 The method
1
Slice your onions. Add oil to a heavy bottomed pan and heat.
2
Add the onions and allow to soften for approximately 5 minutes. Once soft, remove from the heat and allow to cool.
3
In a bowl, mix together the flour, egg, and spices. Then add in 100ml of water and the onions. Mix until it forms a thick batter (add more water if consistency is too stiff).
4
Fill a pan with oil (approximately 5-6cm deep). To check if the oil is hot enough, add in a tiny bit of the mixture and it should rise to the top.
5
Once hot enough, slightly dampen your hands to form small patties of the mixture. Carefully lower into the oil, using a metal slotted spoon and cook for around 3-4 minutes, ensuring you turn them half way through.
6
Remove from the oil and allow to drain on kitchen roll, enjoy!
Recipe inspired by Delish.