Courgette Cake
With lime and cream cheese icing
What you will need...
150g Courgettes
175g Caster sugar
175ml Sunflower oil
3 Eggs
100g Pistachios
2 Limes
175g Self raising flour
1 Teaspoon bicarbonate of soda
2 Teaspoons ground cinnamon
150g Cream cheese
150g Icing sugar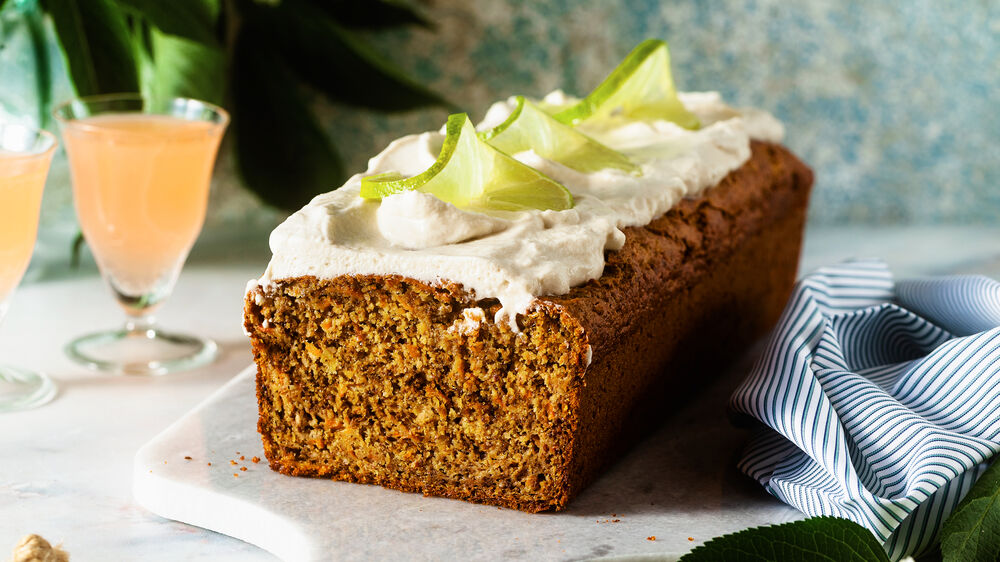 The method
2
Grate your courgettes, ensuring you squeeze out any excess liquid.
3
Mix the oil, eggs and sugar together. Then add the grated courgette and combine well.
5
Stir in the pistachios (optional) along with the lime zest, flour, cinnamon and bicarbonate of soda. Mix well.
6
Pour the mixture into a lined loaf tin and bake for 45-60 minutes or until a knife comes out clean.
7
Allow to cool and remove from the tin. In the meantime make the icing my combining the cream cheese with the icing sugar, and lime juice to your taste.
8
Place in the fridge and allow to cool. Once cool, smooth the icing over the cake and decorate with either pistachios or lime! Enjoy!
9
Recipe inspired by Taming Twins.