Honey and Thyme Roasted Parnsips
What you'll need…
6 medium Groobarbs parsnips
2 tablespoons olive oil
Salt and pepper (to taste)
3 sprigs of thyme
2 tablespoons runny honey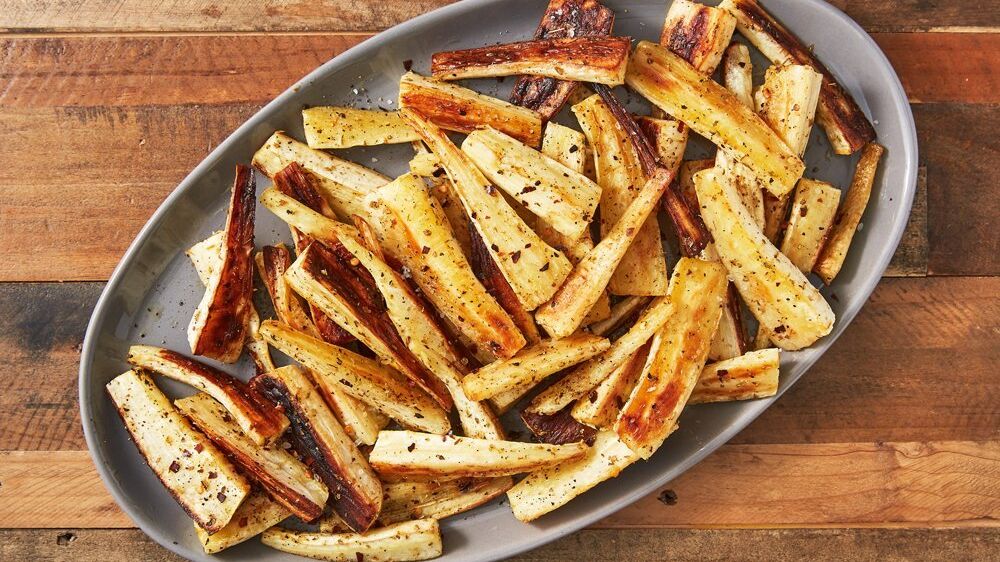 The method
1
Pre heat your oven to 220°C.
2
Peel and slice your parsnips in half length ways.
3
Spread out your peeled and sliced parsnips onto a baking tray and drizzle with olive oil. Season with salt and pepper to your liking and then scatter over the thyme leaves.
4
Toss everything together so that each parsnip is well coated and spread out across the tray.
5
Place the parsnips into the oven and roast for 20 minutes.
6
After 20 minutes, remove the parsnips from the oven, turn them over and drizzle with honey.
7
Place back into the oven for a further 10 minutes or until golden and crispy.
8
Remove from the oven and serve with more thyme as a garnish. Enjoy!
Recipe from Easy Peasy Foodie (Image from Delish)