What you'll need…
300g Mushrooms
400g Carrots
1 Onion
2 Garlic cloves
4 Sprigs thyme
2 Sprigs rosemary
80g Fresh chestnuts
1/2 Tablespoon olive oil
500g Passata
200ml Vegetable stock
180g Spaghetti
20g Vegetarian hard cheese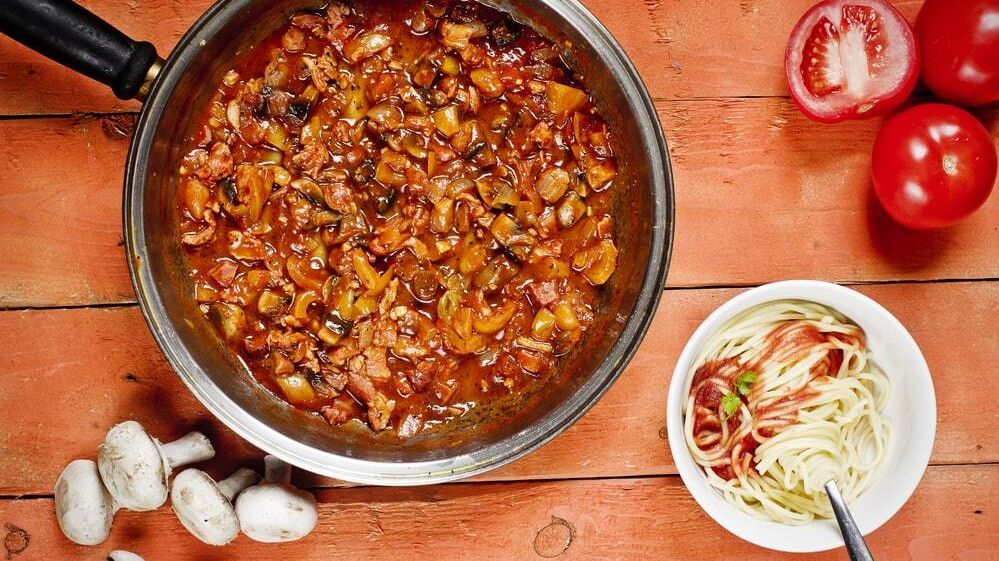 The method
1
Begin by preparing your ingredients. Finely chop the onion and garlic, then slice the mushrooms and roughly chop the chestnuts. Use a vegetable peeler to cut the carrots into thin strips. Then remove the herbs from the stalk and roughly chop.
2
Heat the oil in a large pan and cook the onions until soft, then add in the mushrooms and chestnuts. Stir and allow to cook for around 4 minutes. The mushrooms should be golden.
3
Add in the garlic and herbs, cook for another minute then stir in the passata and veg stock. Stir well, then turn down the heat and allow to simmer for 15 minutes.
4
Cook the spaghetti according to pack instructions and grate the cheese. Once cooked, add the pasta to the sauce along with the strips of carrot. Toss together and finish with a sprinkle of cheese. Enjoy!
Recipe from Olive