Pickled Red Cabbage
A great accompaniment for meat or cheese
What you'll need…
500g red cabbage
140g sea salt
500ml cider vinegar
200ml red wine
400g granulated sugar
2 teaspoons black peppercorns
6 bay leaves
2 tablespoons yellow mustard seeds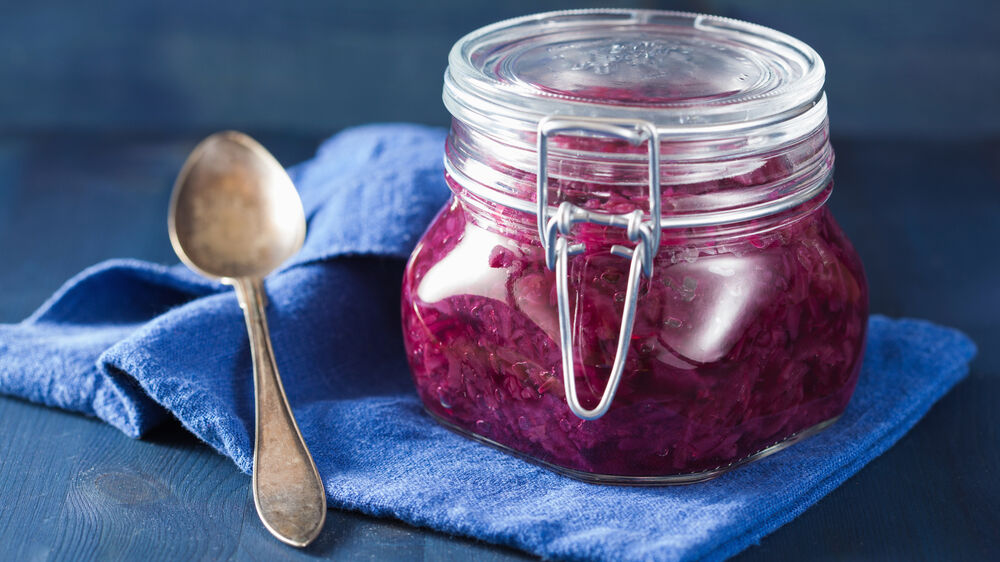 The method
1
Finely shred the red cabbage and place into a colander over a sink and sprinkle with salt. Leave for 2-3 hours.
2
After 2-3 hours, wash away the salt and pat dry with a tea towel.
3
Place the vinegar, wine, sugar, peppercorns and bay leaves into a wide, deep pan and simmer until half the liquid has reduced. Leave for 10 minutes to allow everything to infuse.
4
Strain the liquid through a sieve into a jug or bowl, making sure to discard the peppercorns and bay leaves.
5
Place the shredded cabbage and mustard seeds into a big bowl and then pour the strained liquid over. Transfer the cabbage and pickling liquid into a jar and seal.
6
The pickle will last for a month in the fridge. Enjoy!