What you'll need…
100g Carrots
1 Tin drained chickpeas
1/2 Garlic clove
1/2 Teaspoon cumin
1/2 Teaspoon ground coriander
1 Handful chopped coriander
1 Tablespoon corn flour
Sesame seeds
Oil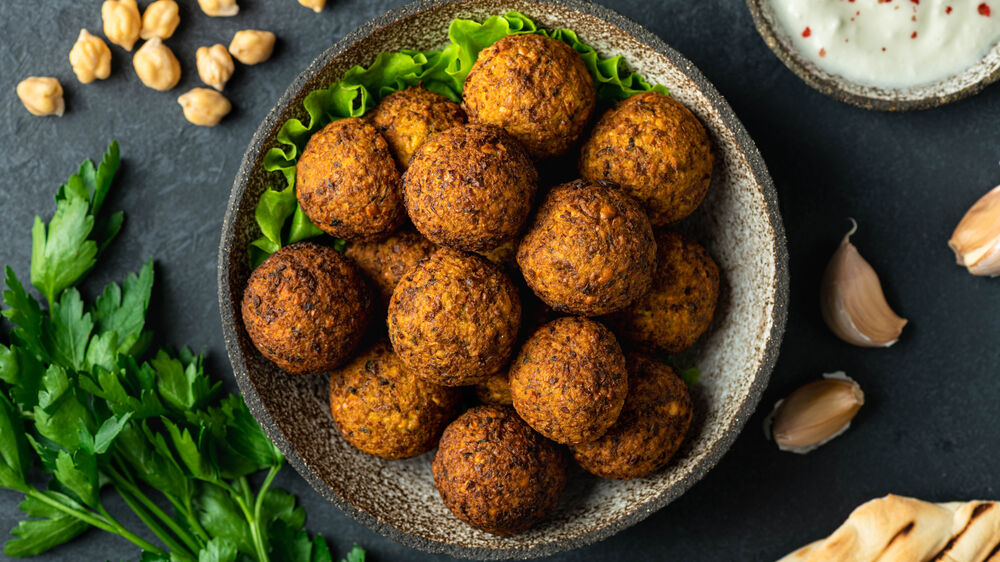 The method
1
Peel and grate the carrots, then squeeze out any excess liquid.
2
Place all of the ingredients (apart from oil and sesame seeds) into a food processor with some salt and pepper, blitz well until it forms a paste. Place into a bowl.
3
Using a tablespoon, form large balls from the mixture. Place onto a large baking tray and allow to chill for 30 minutes. Then sprinkle with sesame seeds.
4
Heat some oil in a large, non stick frying pan. Fry the falafels until they are golden and crispy. Serve with hummus and flatbreads. Enjoy!
Recipe From Olive