Salt baked beetroot with whipped feta, fennel seed pastry & an orange dressing
What you'll need…
Beetroot
100g Feta
100ml Single cream
Puff pastry (1 pack)
Fennel seeds
Sea salt
1 Orange
150ml Olive oil
50ml Red wine vinegar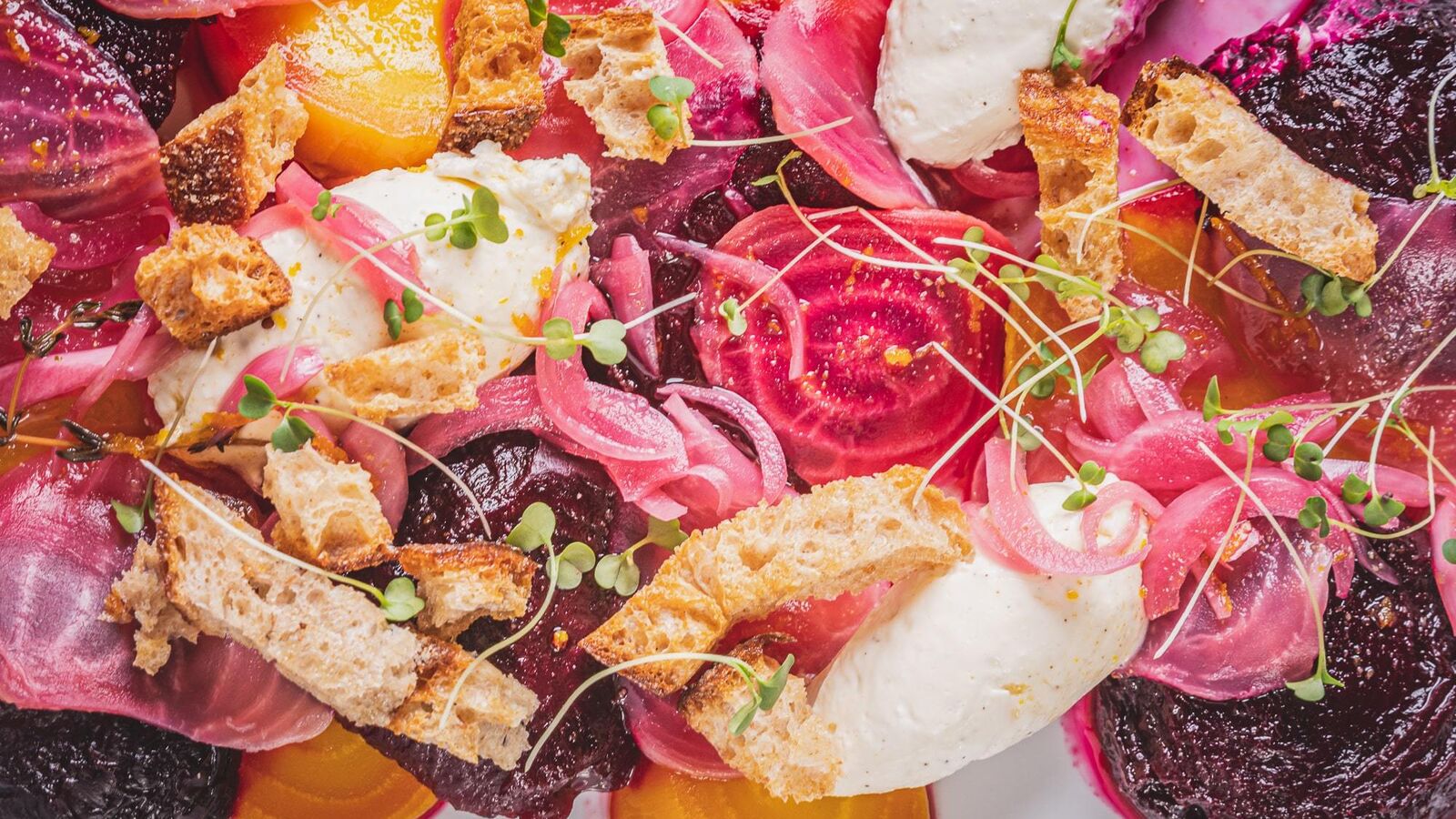 The method
1
Pre-heat your oven to 180°C. Trim & wash your beetroot, while still wet generously sprinkle with salt. Roast for 45-60 minutes or until tender.
2
In the meantime, prepare your pastry. Roll so that it is around 3mm thick and sprinkle with fennel seeds & sea salt (to your liking). Cut into triangles or rectangles. Brush with a beaten egg for a golden finish. Bake until golden brown.
3
In a food processor combine the feta & cream until you have a whipped consistency.
4
To make the dressing combine the juice and zest of an orange with the olive oil and red wine vinegar. Mix well & season to taste.
5
To serve, spoon the whipped feta onto a plate or platter and place slices of beetroot on the top. Finish with the puff pastry & dressing. Enjoy!
Mark Price, Groobarbs Field Kitchen