What you'll need…
1 Cauliflower
1/2 Tablespoon ground cumin
2 Tablespoons Olive Oil
4 Thyme sprigs
1 Onion
1 Celery stick
1 Garlic clove
750-850ml vegetable or chicken stock
100ml Single cream
1/2 bunch parsley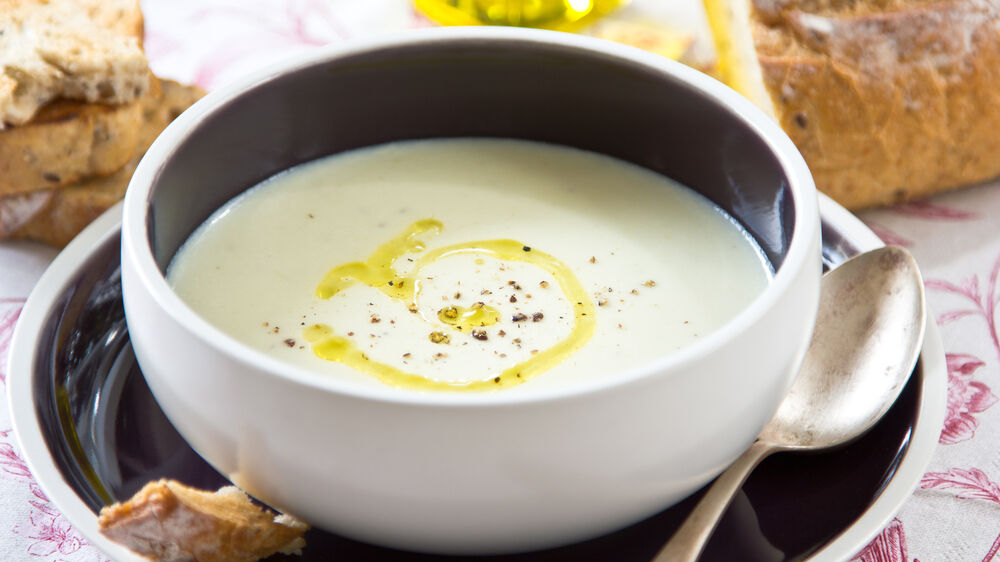 The method
1
Heat the oven to 220°C. In the meantime, cut your cauliflower into florets, finely chop the onion, garlic, celery and parsley.
2
Toss the cauliflower florets into a large roasting tray along with a good amount of olive oil, as well as the cumin and thyme. Roast for 15 minutes or until golden, then discard the thyme.
3
Heat the remaining oil in a saucepan and fry the onion and celery for around 10 minutes or until softened. Add the garlic and fry for a further minute. Stir through the cauliflower before pouring in the stock. Allow to simmer for 10 minutes.
4
Once soft, blitz until smooth and add in the cream. Make sure you season the soup to your taste. Top with parsley and a little olive oil and enjoy!
Recipe from BBC Good Food.