Banana Bread
Add some chopped nuts for a bit of crunch!
What you'll need…
3-4 Very ripe bananas
100g soft light brown sugar
300g self raising flour
100g sultanas
50g Pecans (optional)
1 Teaspoon ground mixed spice
1 Teaspoon baking powder
150ml Sunflower oil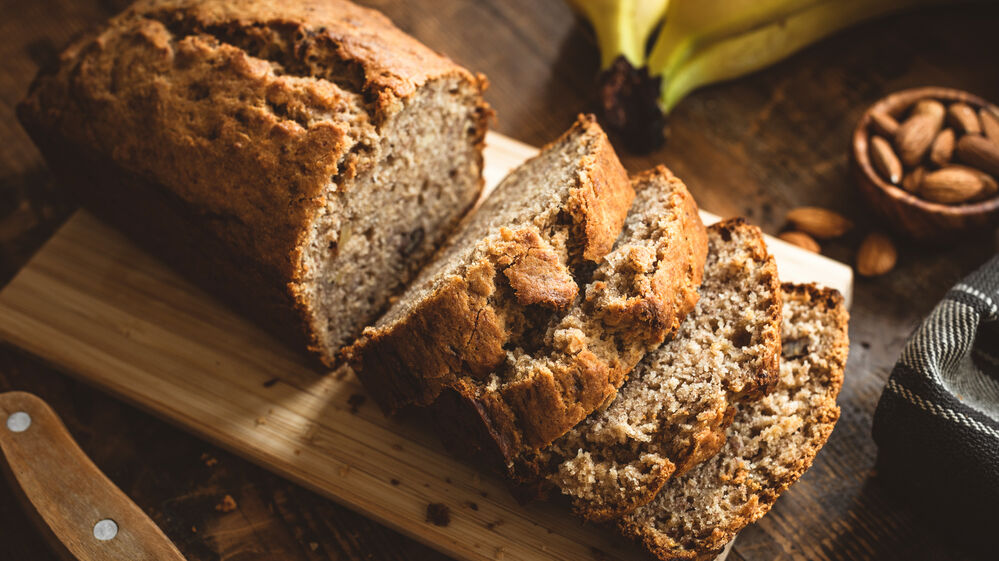 The method
1
Pre-heat your oven to 180°C and line a loaf tin with baking paper.
2
Mash your bananas with a fork and add to a bowl along with the sugar, flour, sultanas, pecans, mixed spice and baking powder. Mix well.
3
Once well combined, add in the oil and beat together.
4
Pour the mixture into the lined baking tin and bake in the oven for 55-60 minutes. Remove from the oven once a skewer inserted into the middle of the cake comes out clean.
5
Allow to cool slightly, serve and enjoy!
Recipe from BBC