Spaghetti Squash with Curry, Coconut Yoghurt & Coriander Oil
What you'll need…
1 Spaghetti squash
2 Onions
1 Tin chopped tomatoes
1 Teaspoon cumin seeds
2 Teaspoons curry powder
1 Teaspoon turmeric
3 Cloves garlic
50g Grated ginger
Coconut yoghurt
Fresh chilli for garnish
1 bunch coriander
Zest of 2 limes
Olive oil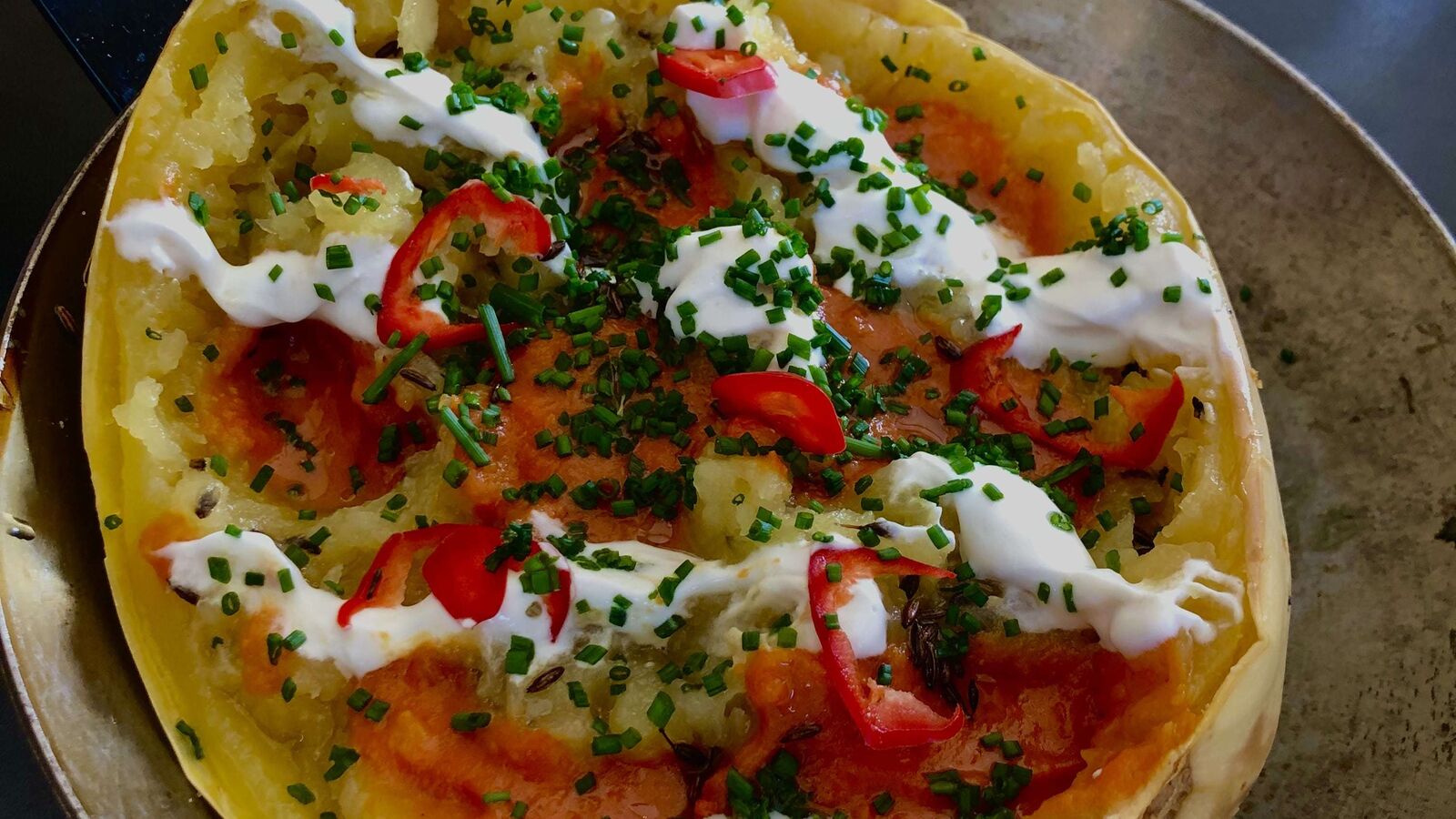 The method
1
Pre-heat your oven to 180°C. Chop your spaghetti squash in half & scoop out the seeds. Place onto a baking tray & roast for 20-30 minutes or until soft.
2
In the meantime, make your curry sauce. Start by dicing the onions and grate the garlic. Heat a glug of oil in a pan and add the onions, fry for 1-2 minutes and then add in the garlic and ginger followed by the spices.
3
Fry on a medium heat until the onions have softened & the spices are fragrant. Add in the tin of tomatoes and allow to simmer on a low heat. Season to your liking.
4
Next make your coriander oil. Finely chop a bunch of coriander, combine with a good amount of olive oil and add in the zest of 2 limes.
5
Once the curry sauce has reduced, blend with a stick blender until smooth.
6
Remove the spaghetti squash from the oven & top with the curry sauce, then drizzle with coconut yoghurt & the coriander oil. Garnish with fresh chillis if you like. Enjoy!
Recipe from Mark Price, Groobarbs Field Kitchen