What you'll need…
Savoy cabbage
1 Onion
2 Cloves of garlic
1/2 Chilli
Handful fresh curry leaves
1 Teaspoon turmeric
1 Teaspoon cumin seeds
2 Tablespoons coconut oil or vegetable oil
Small handful desiccated coconut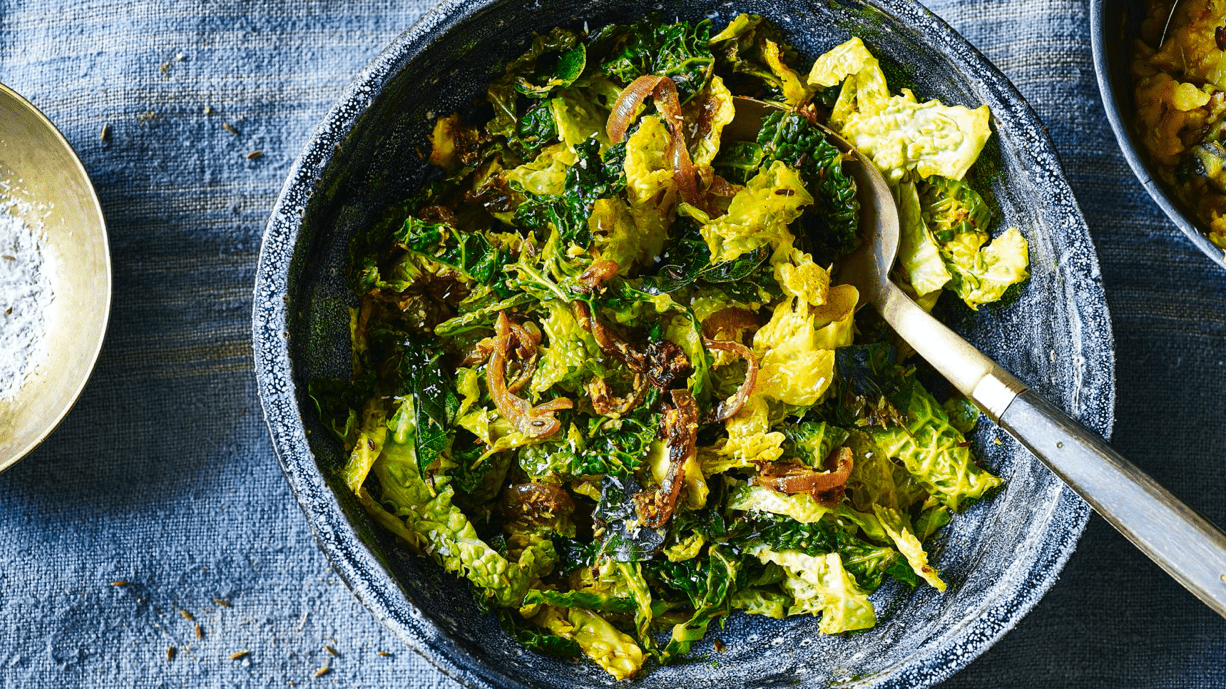 The method
1
Finely shred your cabbage, then slice your onion. Remove the skin from the garlic cloves but leave them whole.
2
Heat the oil in a large pan, once hot add in the cumin seeds and turmeric and fry for 1-2 minutes until fragrant. Then add in the curry leaves, chilli and sliced onion. Gently fry for a few minutes until the onions soften.
3
Add in the garlic cloves and continue to cook for a few minutes and then remove the garlic cloves. Add the Savoy cabbage, salt and a splash of water. Combine everything together in the pan and gently fry for around 5 minutes until the cabbage is cooked.
4
Add the desiccated coconut and cook for a further 2-3 minutes. Season to your taste and enjoy!
Recipe and Image from BBC