What you'll need…
1 Red onion
2 Tablespoons caster sugar
2 Tablespoons red wine vinegar
100g Sourdough bread
Olive oil
1/4 Red cabbage
1 Fennel bulb
2 Apples
100ml Full fat Greek yoghurt
1 Tablespoon wholegrain mustard
50ml Mayonaise
Juice 1/2 lemon
Handful fresh parsley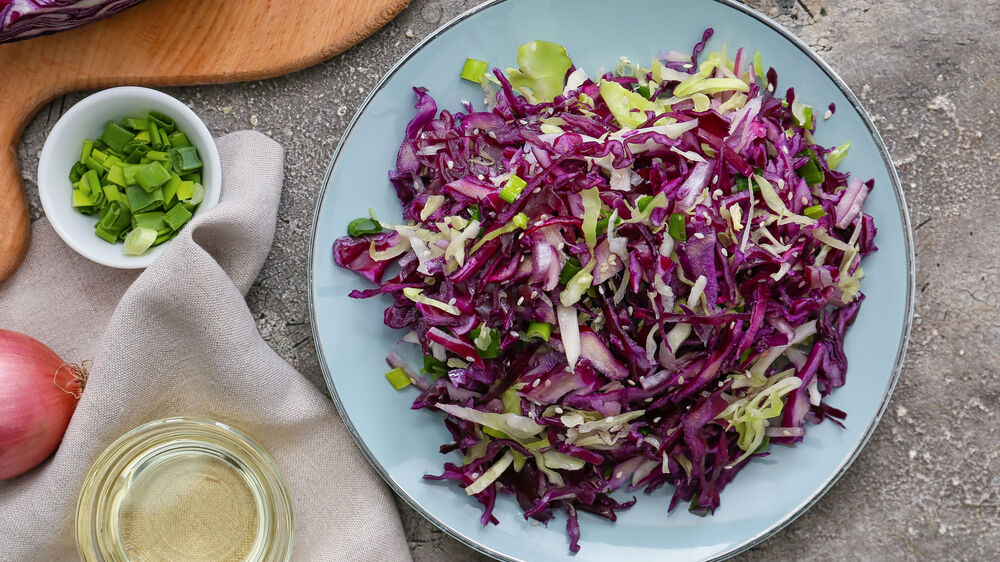 The method
1
Put the onion, sugar and vinegar in a small bowl and set aside for 10 minutes. Heat the oven to 220°C. Tear the bread into bite-size pieces, then spread over a baking tray. Drizzle with oil and season, then bake for 5-10 minutes until golden and crisp. Set aside.
2
Mix the cabbage, fennel, apple and quick-pickled onion in a large bowl. In another small bowl, combine all the dressing ingredients, season, then toss with the veg along with the croutons. Serve, enjoy!

Recipe from Delicious.