Leek Carbonara
A vegetable twist on a classic
What you'll need…
77g Cubed pancetta
2 Leeks
A knob of unsalted butter
200g Spaghetti
3 Egg yolks
75g Grated parmesan
2 Teaspoon ground peppercorns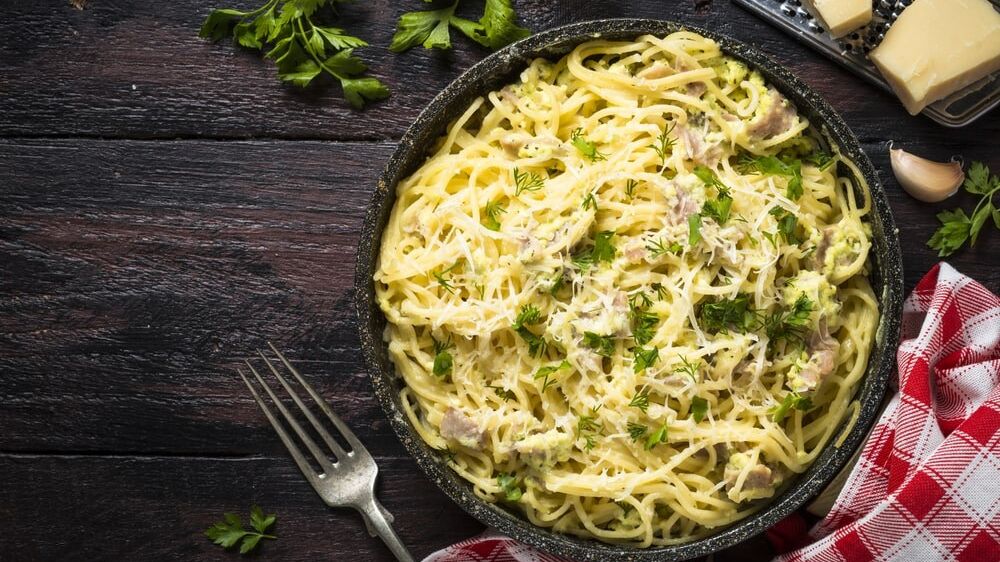 The method
1
Cook the pancetta in a non-stick pan over a medium heat for 5-10 minutes or until the pancetta is crisp. Scoop out onto a plate.
2
Slice your leeks and add to the pan along with the butter and a pinch of salt. Reduce the heat and cook gently for 15-20 minutes or until the leeks are tender. Then stir the pancetta back into the pan.
3
Cook the spaghetti according to pack instructions.
4
Whisk together the egg yolks, parmesan and pepper. When the pasta is almost cooked, spoon 2 tablespoons of pasta water into the egg yolk mixture and mix well.
5
Use a pair of tongs to transfer the spaghetti into the pan straight from the water, reduce the heat. Scrape in the egg mixture and toss everything together. Add some more pasta water if needed. Continue to toss for 3-4 minutes until a creamy sauce has formed. Season to your liking and enjoy!
Recipe from Olive