Savoy Cabbage with Rosemary
Delicious with your Christmas Turkey
What you'll need…
1 Savoy Cabbage
4 Tablespoons Goose fat
4 Shallots
A sprig of Rosemary
2 Garlic cloves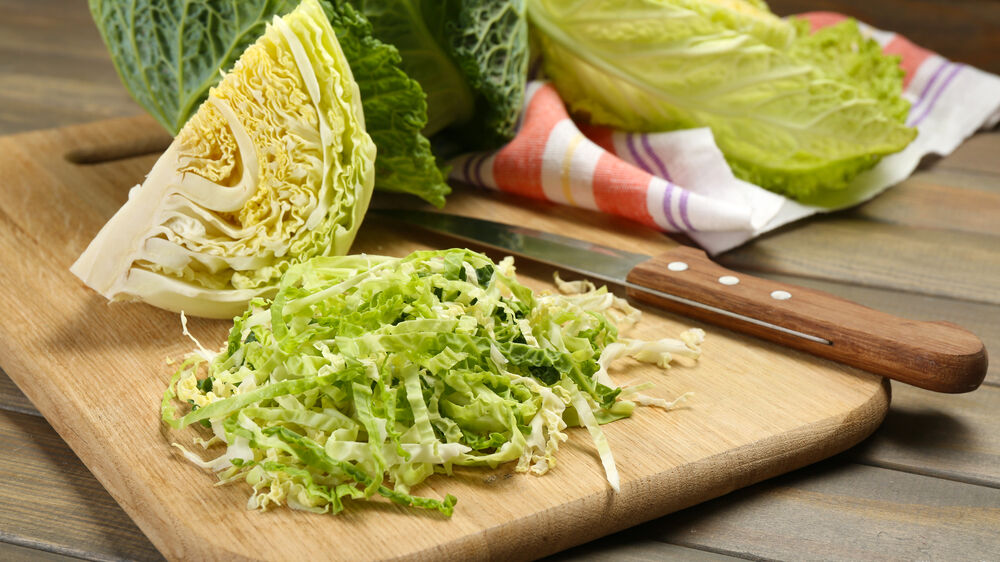 The method
1
Chop the cabbage into quarters and remove the core. Then finely shred the leaves.
2
Place into a pot of salted boiling water and blanch for 3 minutes, then hold under a cold tap to cool. Drain well.
3
Finely chop the shallots. Heat the goose fat in a pan and add in the shallots, garlic cloves and rosemary. Fry until golden (around 5 minutes).
4
Remove the garlic and rosemary from the pan and toss in the cabbage. Stir fry until warm, season to your liking and enjoy!
Recipe from Gordon Ramsey