What you'll need…
300g Carrots
3 Tablespoons extra virgin olive oil
1/2 Teaspoon cumin seeds
1 Lemon
1/2 Teaspoon honey
1/2 Teaspoon wholegrain mustard
250g Ready cooked lentils
1/4 Cucumber
80g Mixed leaf salad
50g Feta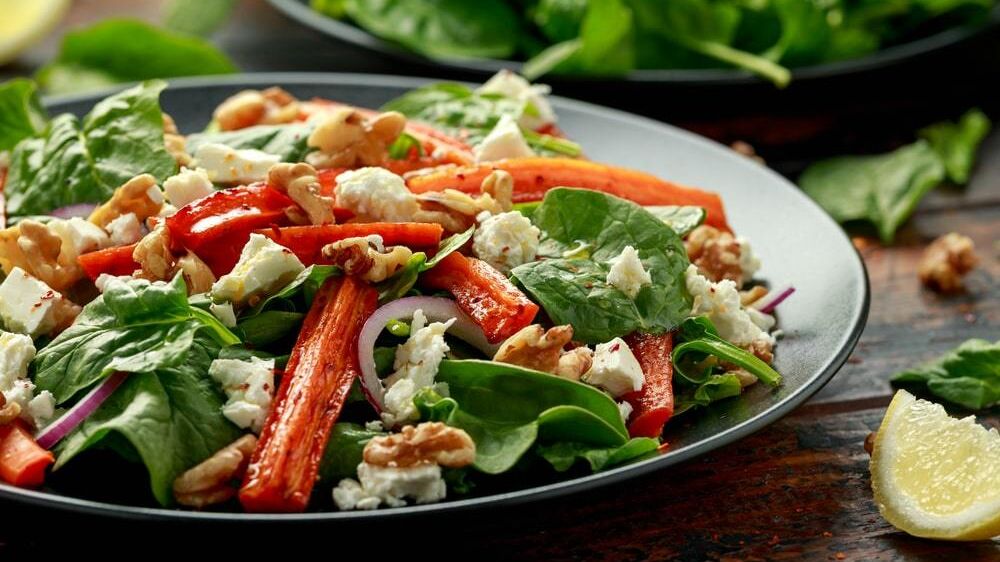 The method
1
Peel and slice your carrots lengthways. Then zest and juice your lemon and chop your cucumber.
2
Pre-heat your oven to 200°C. Toss the carrots in 1 tablespoon of olive oil, the cumin seeds and some salt and pepper.
3
Spread evenly across a baking tray and roast for 30-35 minutes or until soft and golden.
4
In the meantime, whisk together the remaining olive oil, the lemon juice and zest, honey and mustard.
5
Once the carrots are cooked, toss together the mixed leaf salad, carrots, lentils, cucumber and the dressing. Finish by crumbling over the feta. Enjoy!
Recipe from BBC Good Food