What you'll need…
100g Unsalted butter
140g Golden caster sugar
2 Large eggs
140g Natural yoghurt
1 Teaspoon vanilla extract
2 Tablespoons milk
250g Plain flour
2 Teaspoons baking powder
1 Teaspoon bicarbonate of soda
125g Blueberries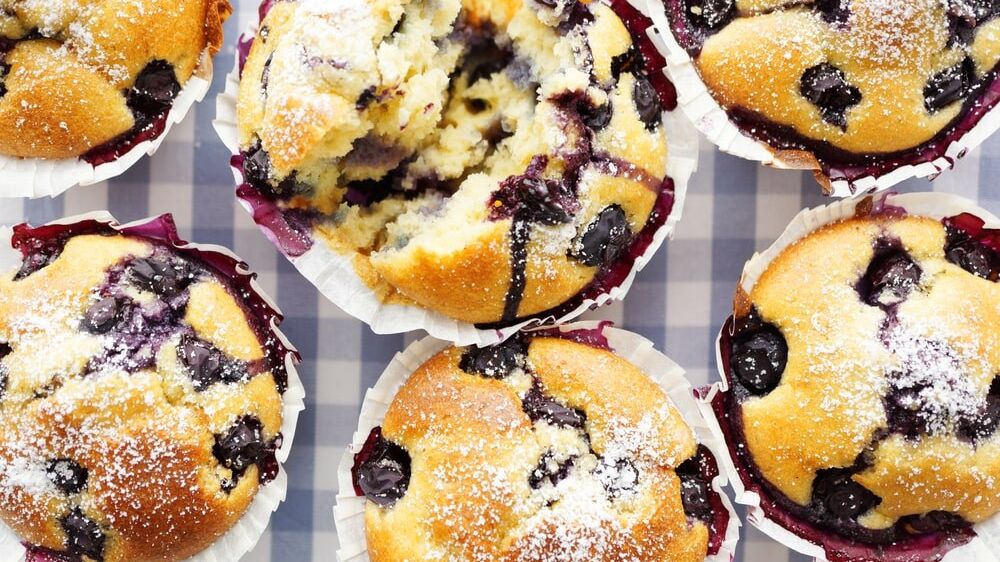 The method
1
Pre-heat your oven to 180°C and line a muffin tin with muffin cases.
2
Beat the butter and sugar together until light and fluffy. Add in the eggs and mix well, then add in the yoghurt, vanilla extract and milk.
3
Combine the flour, baking powder and bicarb in a bowl with ¼ tsp fine salt, then tip this into the wet ingredients and stir in.
4
Add in the blueberries to the mixture, and divide the mixture between the muffin cases.
5
Bake for 15-20 minutes until risen and golden. You will know when they are done if a skewer comes out clean.
Recipe from BBC Good Food