Sesame-Lime Cabbage Salad
What you'll need…
1/2 Head of cabbage
2 Carrots
3 Spring onions
A large handful fresh coriander
Sesame seeds
60ml Fresh lime juice
2 Tablespoons honey
1 Teaspoon apple cider vinegar
1 Garlic clove
1 Inch fresh ginger
1/2 Teaspoon salt
1 Tablespoon sesame oil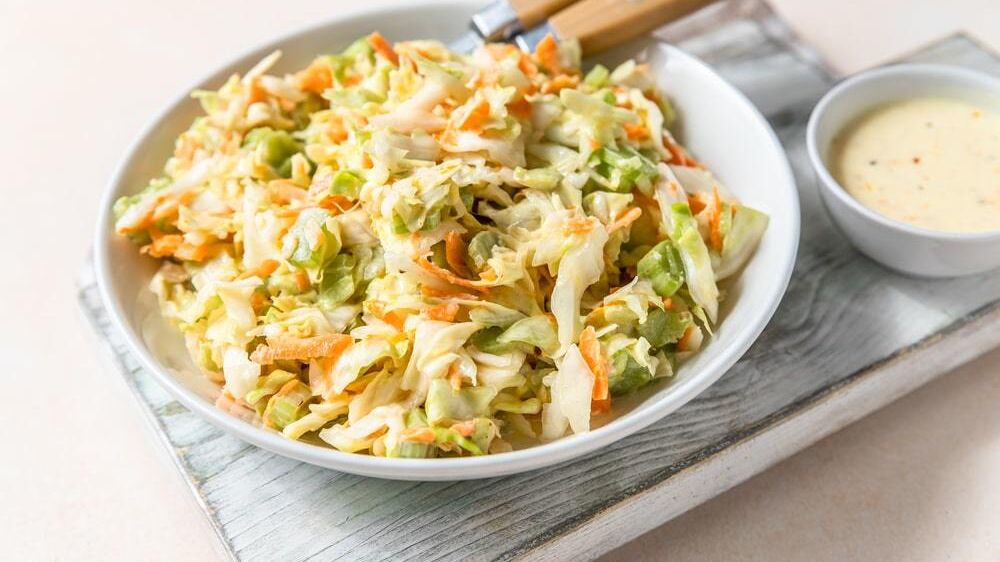 The method
1
Shred the cabbage and carrots, use a food processor if you have one. Then chop your spring onions, and coriander. Finely grate the ginger and garlic.
2
In a large bowl, combine the lime juice, honey, vinegar, garlic, ginger, salt, and sesame oil. Whisk well to combine.
3
Add in the cabbage, carrots, spring onion, coriander and toss well to combine. Allow to marinade for 15 minutes.
4
Toss again just before serving and sprinkle with sesame seeds. Enjoy!
Recipe from DetoxInsta