Wild Garlic Mash
Liven up those mashed potatoes!
What you'll need…
1.5kg Potatoes
50g Unsalted butter
50g Wild garlic leaves
Splash of double cream
Grating of nutmeg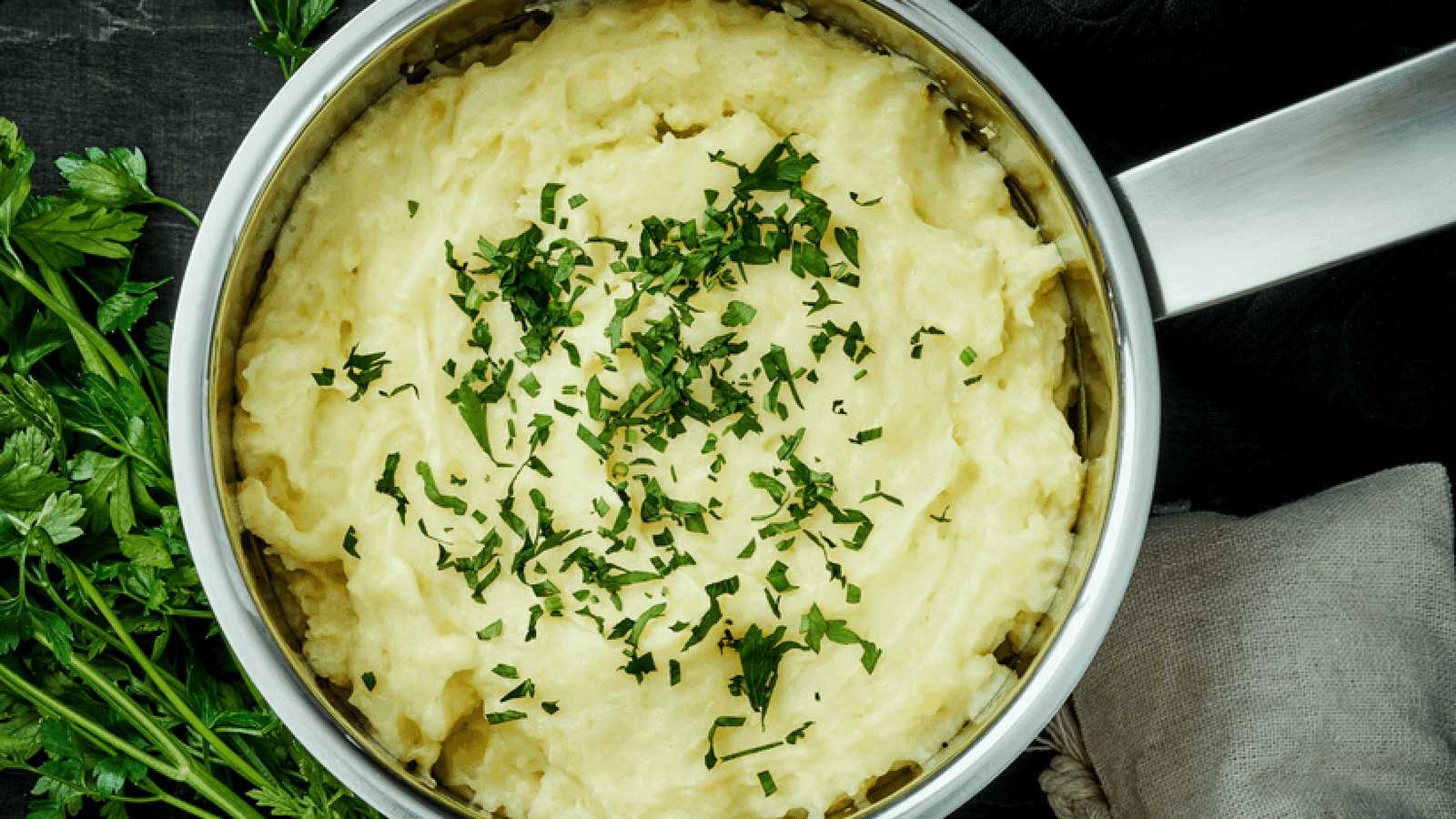 The method
1
Wash and peel your potatoes, then chop into chunks. Bring a pot of water to the boil. Chop your wild garlic.
2
Boil the potatoes for around 20 minutes or until tender. Drain and set aside.
3
Melt the butter in a small pan and fry the wild garlic for 30 seconds.
4
Mash the potatoes with the cream, nutmeg and most of the garlicky butter. Stir through the wild garlic and the remaining butter. Season to your liking and enjoy!
Recipe from Delicious Magazine