What you'll need…
1 White cabbage
2 Tablespoon olive oil
480ml double cream
3 cloves garlic
1/4 teaspoon ground nutmeg
Ground black pepper
50g grated parmesan
4 Sprigs thyme
100g grated gouda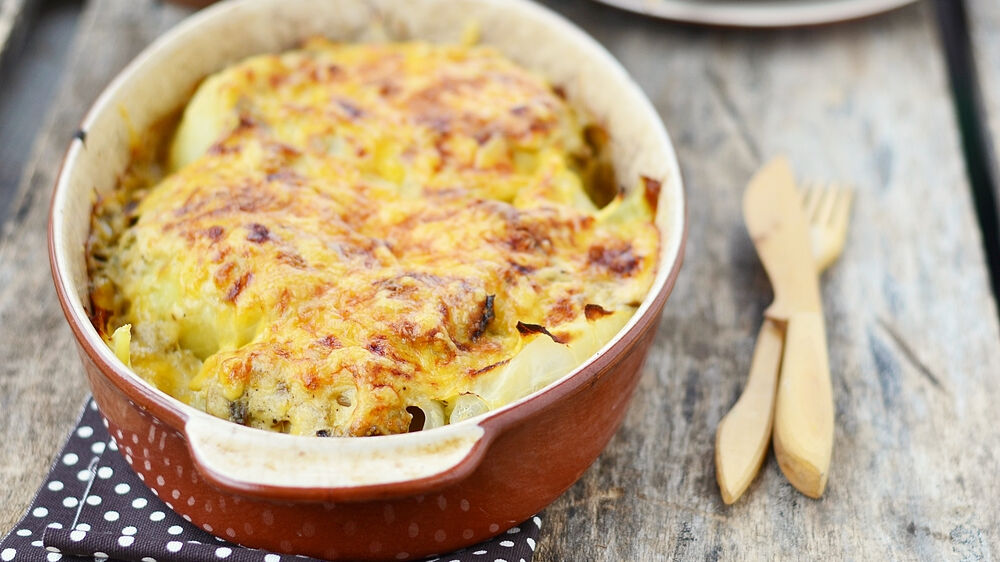 The method
1
Pre-heat your oven to 180°C. Chop your cabbage into 8 wedges (lengthwise). Then chop the garlic.
2
Place the cabbage wedges onto a baking tray and drizzle with olive oil. Season to your liking.
3
Place into the oven for 45 minutes, turning the wedges over half way through. Remove once tender.
4
In the meantime, mix together the cream, chopped garlic, nutmeg and parmesan.
5
Transfer the cabbage wedges into a deep baking dish and then pour over the cream mixture, toss in the thyme sprigs. Sprinkle over the grated gouda.
6
Roast until the cream begins to thicken and the cabbage is golden brown (around 30 minutes). Enjoy!