What you'll need…
800g Onions
4 Tablespoons olive oil
1 Litre vegetable stock
1 Tablespoon wholegrain mustard
1 Teaspoon marmite
Handful parsley
8 Thick slices of bread
100g Soft goats cheese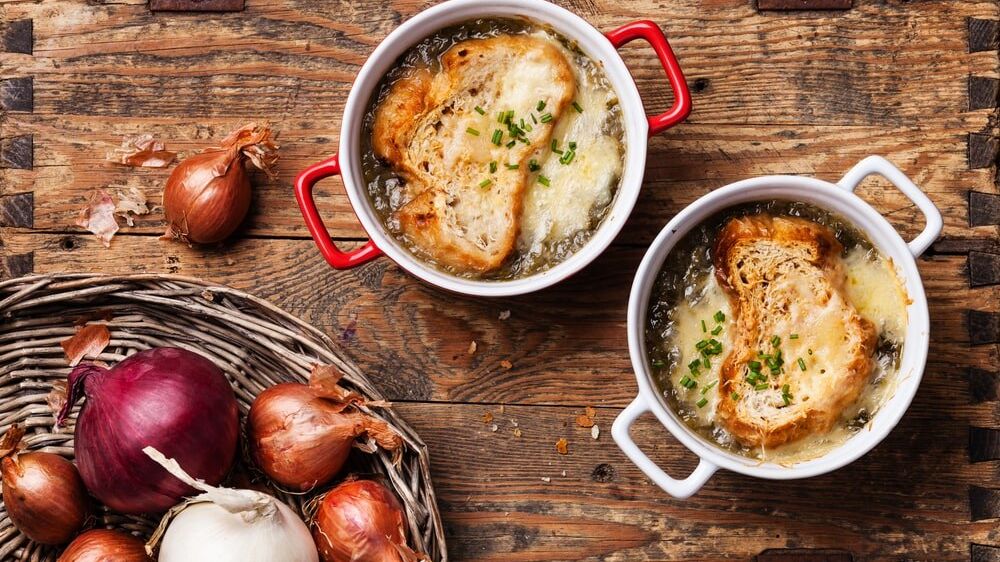 The method
1
Pre-heat your oven to 200°C. Peel and slice your onions. Place onto a large roasting tray with oil, salt and pepper and mix well.
2
Roast for 45 minutes, stirring half way through, until the onions and tinged brown but not burnt.
3
Once the onions are cooked, place into a large pot with the stock, mustard and marmite. Bring to the boil and simmer for 15 minutes. Chop the parsley and add to the pot.
4
Toast 4 slices of bread and then scatter on the cheese, serve the soup into bowls and place a slice of the cheesy toast on the top. Serve with the extra bread, enjoy!
Recipe from BBC Good Food