What you'll need…
1 Spaghetti Squash
Olive Oil
Salt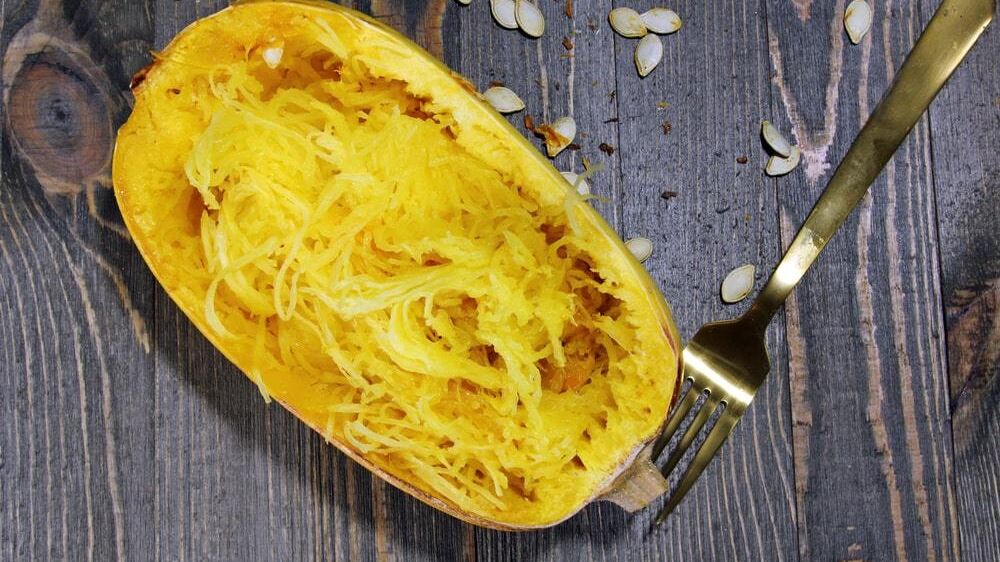 The method
1
Slice your squash in half length ways and scoop out the seeds using a spoon.
2
Drizzle the spaghetti squash (face up) with a small amount of olive oil and sprinkle with a pinch of salt.
3
Place the squash halves onto a baking tray (cut side down) and pierce the skin using a fork. Roast in the oven for 30-40 minutes (this will vary depending on the size of your squash).
4
Once golden and slightly soft, remove from the oven and turn the right side up. Use a fork to scrape the strands of squash to form your 'spaghetti'.
5
You can use your spaghetti squash as an alternative to pasta or serve as a delicious side. Enjoy!
Recipe tips from Love and Lemons.