What you'll need…
1 Celeriac
2 Leeks
25g Butter
Small handful Rosemary leaves
1 Bay leaf
300ml Double cream
300ml Milk
100g Cheddar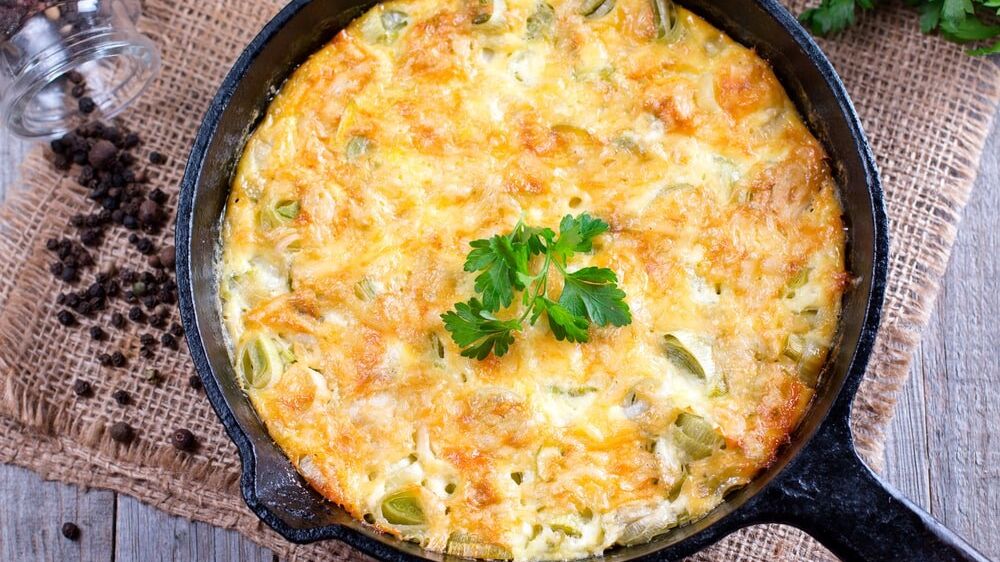 The method
1
Preheat your oven to 180°C. Begin by prepping your vegetables. Peel your celeriac, cut into quarters, and then thinly slice. Then wash and thinly slice your leeks.
2
Melt the butter over a medium heat, add in the leeks, rosemary (roughly chopped) and bay leaf. Cook gently for 15-20 minutes until the leeks are soft. Season to your taste.
3
Pour over the milk and almost all of the cream, season and bring to the boil. Then remove from the heat and remove the bay leaf.
4
Pour some of the leek mixture into an oven proof dish and then layer over the slices of celeriac. Grate the cheese, then repeat the process by layering some more leek mixture, then sprinkle over some of the cheese (and then the celeriac). Repeat.
5
Finish with a drizzle of cream and top with some more grated cheese.
6
Place the gratin in the oven for 1-1 hour 15 minutes until golden and the celeriac is tender. Enjoy!
Recipe from BBC Good Food