Turnip Fries
Add any herbs or spices you wish!
What you'll need…
4-6 small turnips
1 Tablespoon vegetable oil
4 Tablespoons grated parmesan
1 Teaspoon paprika
Salt and pepper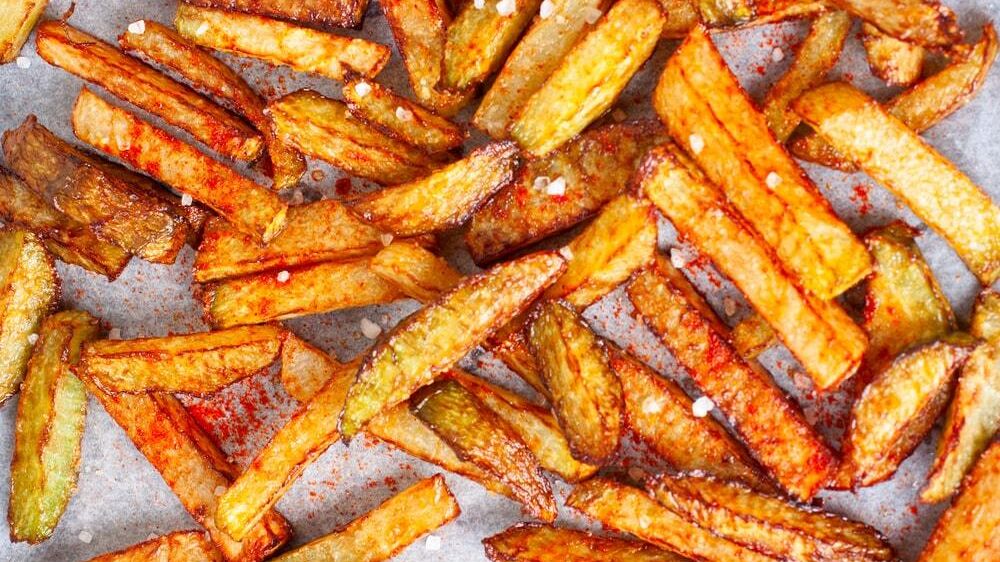 The method
1
Preheat your oven to 220°C and line a baking tray with greaseproof paper.
2
Peel your turnips and slice into French fry sized sticks. Place into a bowl with the vegetable oil and mix to ensure each fry is coated.
3
Place the turnip fries onto a baking tray and sprinkle with the parmesan, paprika, and salt and pepper.
4
Bake in the oven until the fries become tender, around 20 minutes. Enjoy!
Recipe inspired by All recipes.