What you'll need…
4 Pears
2 Tablespoons brown sugar
1 Teaspoon ground cinnamon
1 Tablespoon butter
Cream or Ice cream (to serve)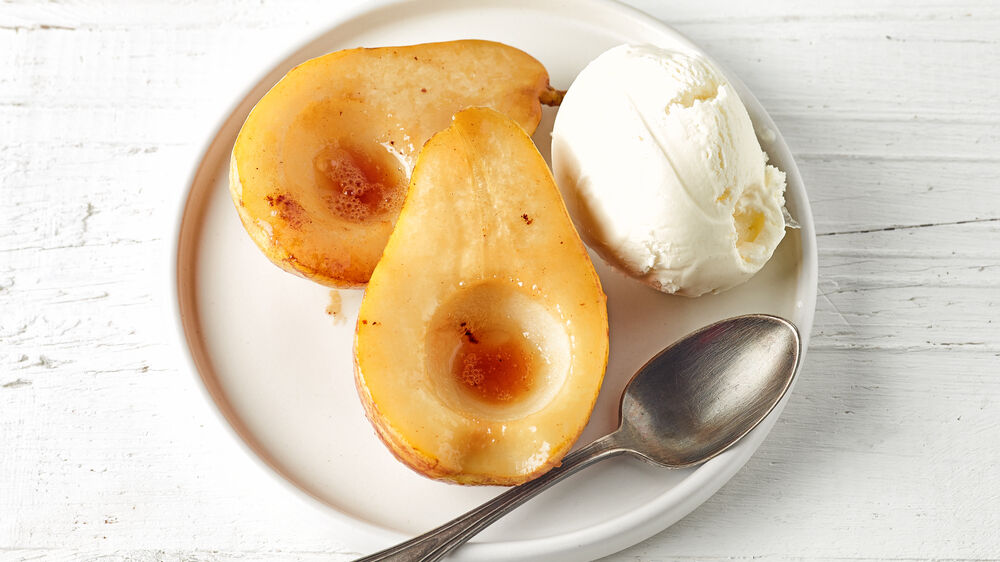 The method
1
Preheat your oven to 180°C then peel the pears. Cut in half and stand on a piece of foil large enough to stand 2 halves.
2
Combine the sugar and cinnamon and sprinkle over the pears. Dot with butter, wrap in foil and place onto a baking tray.
3
Place in the oven for around half an hour until tender. Serve in bowls and pour over the sauce. Enjoy with cream or ice cream.
Recipe from Taste