Grilled Aubergine and Tomato Salad
So quick and simple to make
What you'll need…
1 Aubergine
A Handful of cherry vine tomatoes
1 Garlic clove
1 Red chilli
2 Tablespoons olive oil
2 Tablespoons red wine vinegar
1 Bunch of basil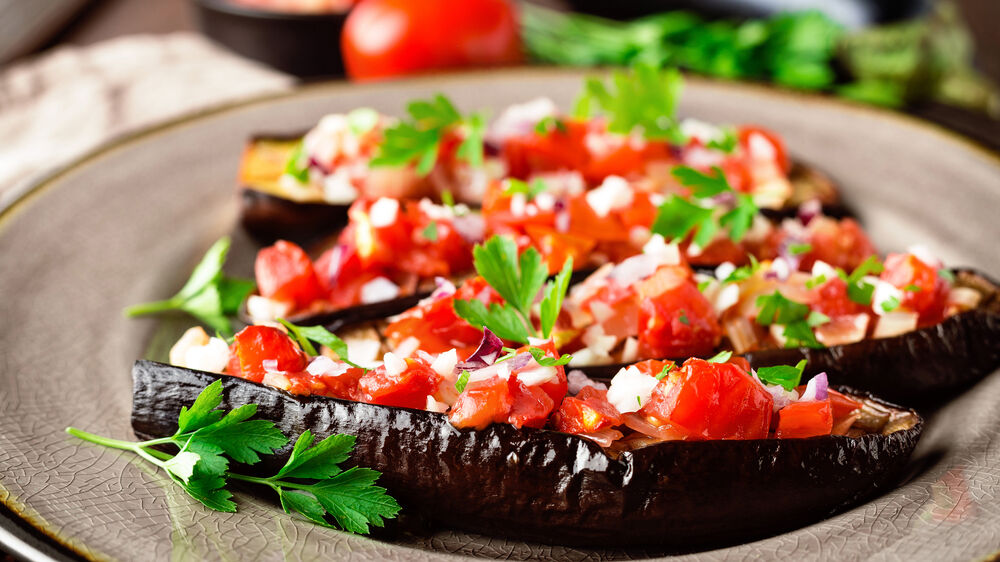 The method
1
Thinly slice your aubergines and brush them with olive oil. Grill for 3 minutes on each side.
2
Roughly chop the tomatoes, garlic and chilli and mix together along with the olive oil and red wine vingear. Allow to stand for 5 minutes.
3
Layer the aubergine on a platter and pour over the tomatoes (and their juices). Finally, roughly chop the basil and sprinkle over the top. Enjoy!
Recipe from BBC Good Food.