What you'll need…
1 Bunch of Spring Onions
Ready rolled short crust pastry (300g)
Butter (for frying)
3 Eggs
75ml Whole milk
150g Cheddar (grated)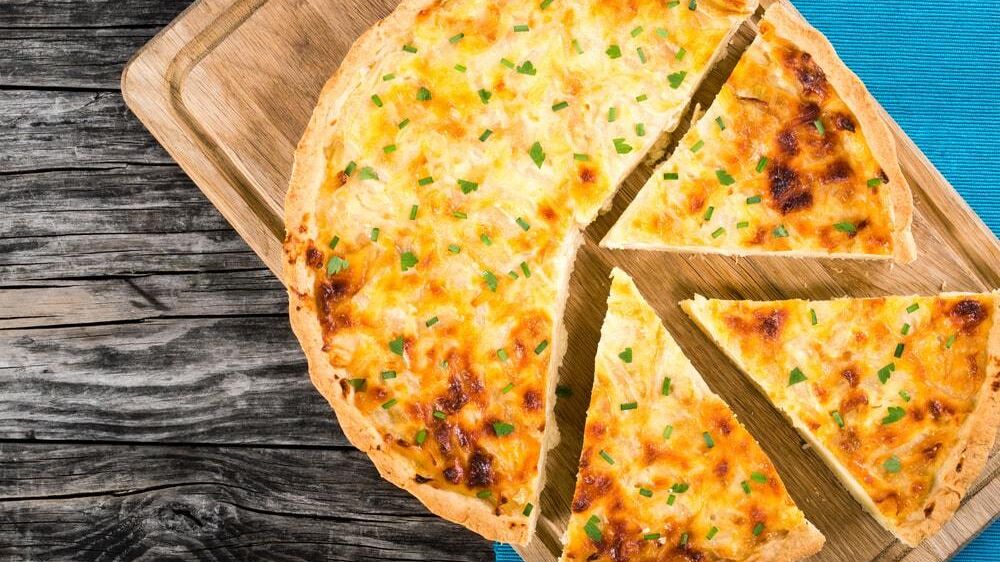 The method
1
Heat your oven to 180°C. Line a tart tin with the short crust pastry and trim off the edges.
2
Scrunch up some baking paper and place on top of the pastry, then fill the lined tin with baking beans or dried beans. Blind bake for 10 minutes and then remove the beans and baking paper. Place back into the oven for another 5 minutes.
3
Trim and finely chop your spring onions, then heat a knob of butter in a frying pan and cook the onions for 7-8 minutes or until soft.
4
Beat the milk and eggs together in a bowl before stirring in the spring onions and grated cheese. Pour the mixture into the pastry case and bake for 25-30 minutes or until it has set and is golden on top.
5
Serve with green salad and enjoy!
Recipe from Olive Magazine.