What you'll need…
200g Strawberries
150g Sugar
1 Juiced lemon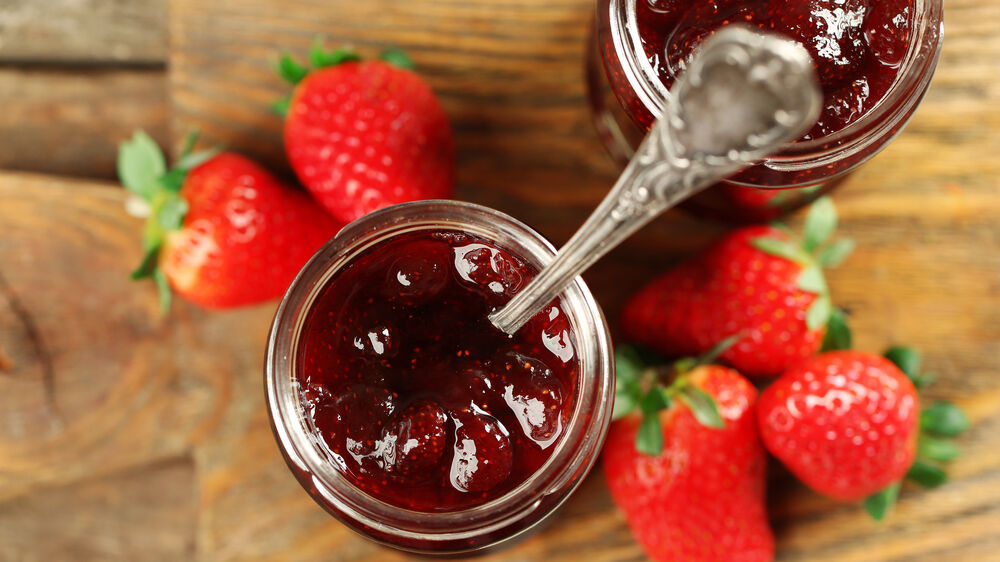 The method
1
Remove the strawberry tops and chop into pieces.
2
Place the sugar into a pot over a medium heat and add the lemon juice. Swirl the pan around to ensure the sugar absorbs the lemon juice.
3
Slowly increase heat and continue to cook until the sugar has dissolved and is slightly bubbling.
4
Carefully add the strawberries to the pot and stir gently.
5
Continue to cook until the strawberries have broken down and the jam becomes thick.
6
Decant into a pot and leave to cool before serving. Enjoy! The jam will keep for 5 days in the fridge.
Recipe from National Trust.