Roasted Golden Beetroot With Garlic and Rosemary
What you'll need…
3 Golden Beetroot
2 Garlic Cloves
1 Teaspoon dried Rosemary
1 Tablespoon Olive Oil
Salt and Pepper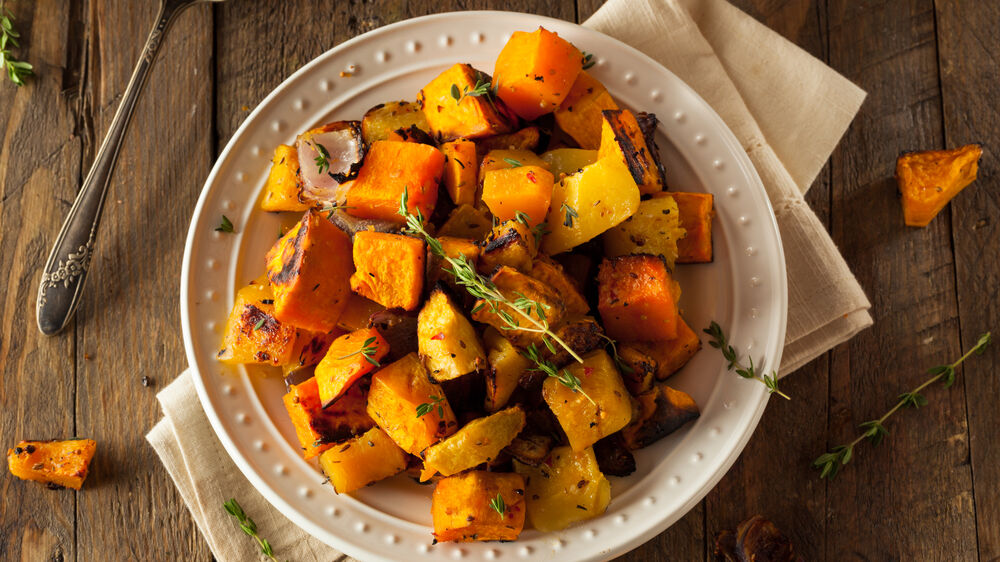 The method
1
Preheat your oven to 200°C and peel your beets and cut into small chunks.
2
Finely chop the garlic and mix together with the olive oil, rosemary and salt and pepper.
3
Toss the beetroot chunks into the olive oil garlic-herb mixture and ensure they are well coated.
4
Spread the beetroot evenly across a baking tray and place into the oven for 35-40 minutes. Move the beetroot about 1-2 times during roasting to ensure they cook evenly.
5
Remove from the oven once fork-tender and enjoy!
Recipe from Holy Cow!