Courgette, Pea and Pesto Soup
What you'll need…
1 Tablespoon olive oil
1 Garlic clove
500g Courgette
200g Frozen peas
400g Can cannellini beans
1 Litre vegetable stock
2 Tablespoons fresh basil pesto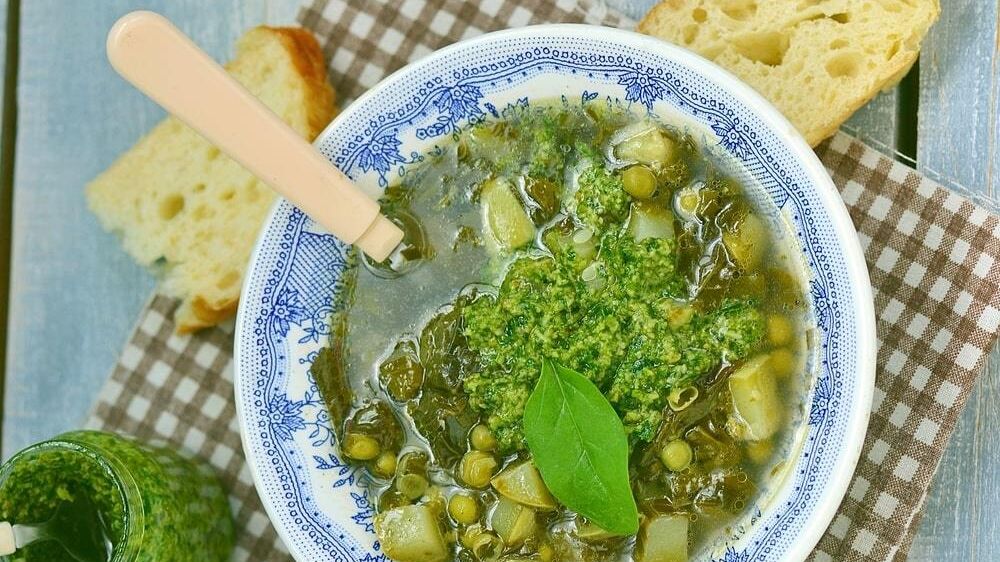 The method
1
Finely chop the garlic and slice the courgettes into quarters.
2
Heat the oil in a pan. Cook the garlic for a few seconds, then add the courgettes and cook for 3 mins until they start to soften. Stir in the peas and cannellini beans, pour on the hot stock and cook for a further 3 mins.
3
Stir the pesto through the soup with and season to your liking. Serve with crusty bread and enjoy!
Recipe from BBC Good Food