Romano Pepper & Sweet Potato Soup
What you will need...
1 Romano pepper
1 Sweet potato
1 Onion
3 Garlic cloves
1 teaspoon smoked paprika
2 tablespoons olive oil
200ml coconut milk
200ml vegetable stock
1/2 tablespoon chilli sauce
1 teaspoon maple syrup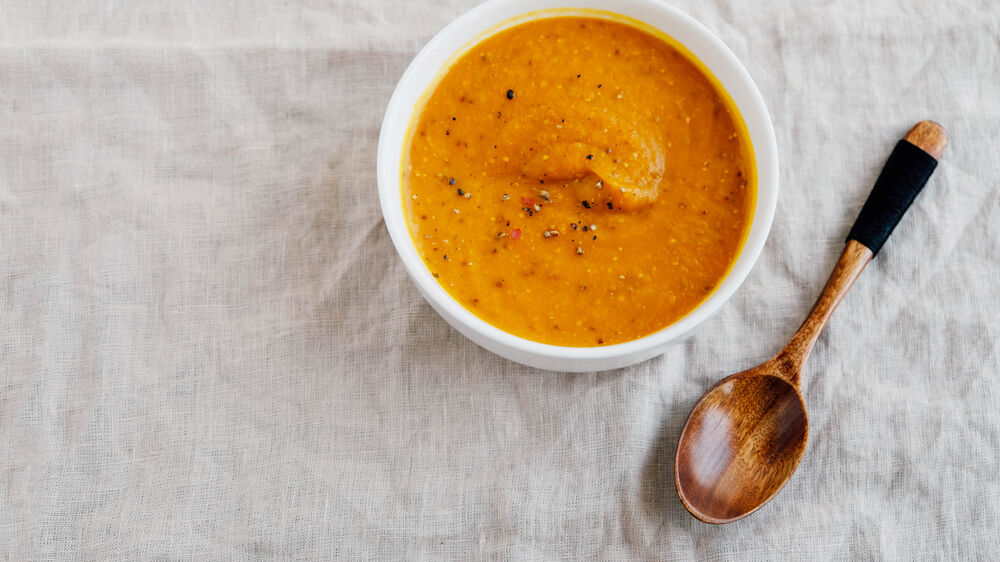 The method
1
Heat the oven to 190°C. Roughly chop the pepper, sweet potato (keep the skin on) and onion into chunks.
2
Spread out onto a baking tray and drizzle with oil. Sprinkle over the paprika & season to your liking. Roast for 30 minutes or until golden brown.
3
Place the roasted veg into a food processor (or use a stick blender) along with the coconut milk, vegetable stock, chilli sauce and maple syrup. Whizz until smooth.
4
Pour back into a pot and heat until piping hot, check the seasoning and enjoy!
5
Recipe inspired by BBC Good Food