Blueberry and Almond Tart
Delicious with cream or ice cream
What you'll need…
250g Blueberries
85g Softened butter
175g Caster sugar
175g Ground almonds
2 Eggs
Few drops almond extract
23-24cm cooked shortcrust pastry case
Icing sugar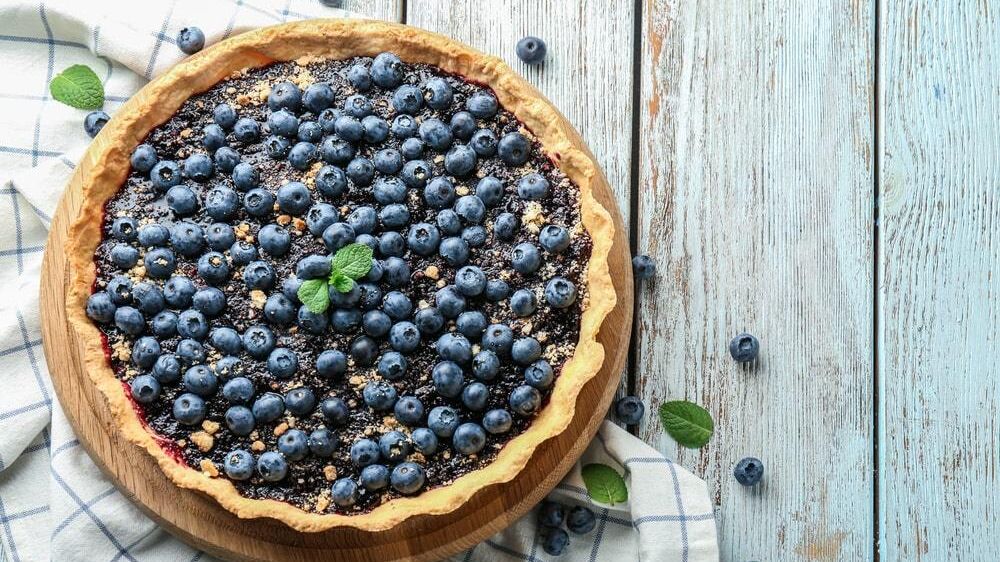 The method
1
Heat your oven to 180°C. Beat the sugar and butter together until fluffy. Then stir in the eggs, almond extract and almonds.
2
Stir in half of the blueberries, then spoon the mixture into the pastry case. Smooth the top using a spatula. Then sprinkle over the remaining blueberries, pressing them in lightly.
3
Place into the oven for 40-50 minutes until the pastry is crisp and golden and the filling feels firm.
4
Remove from the oven and allow to cool. Sprinkle over some icing sugar, serve and enjoy!
Recipe from BBC Good Food