Parsnip and Potato Rosti
Serve with a poached egg for a delicious brunch
What you'll need…
200g Potato
200g Parsnips
1/2 Onion
2 Thyme sprigs
25g Butter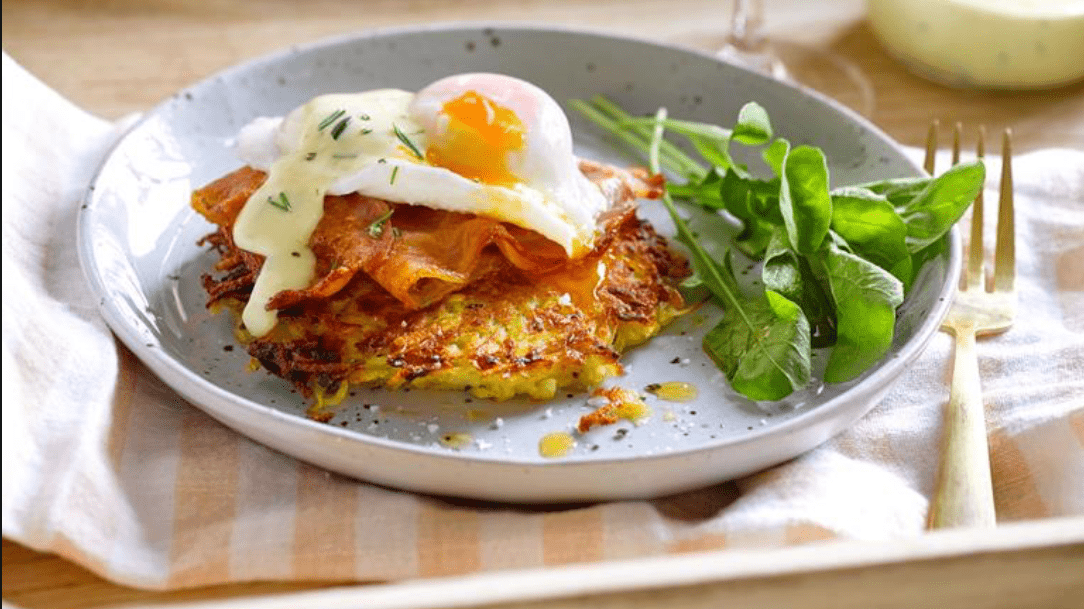 The method
1
Peel and grate the potato and parsnips. Squeeze to remove excess water.
2
Grate the onion and add in to the potato and parsnip mixture. Then add in the butter and thyme. Mix well and season to your liking.
3
Heat a non stick frying pan over a medium heat and melt a knob of butter. Tip in the mixture and press down with a spatula. Cook for 6-8 minutes until golden brown and crisp underneath.
4
Flip the rosti onto a plate and then back into the pan to cook on the other side (around 6-8 minutes).
5
Serve with a poached egg and enjoy!
Recipe from Olive and image from Food To Love