What you'll need…
1 Cos lettuce
1 Tablespoon olive oil
1/2 Tablespoon red wine vinegar
1 Teaspoon fresh chopped herbs (thyme, rosemary, oregano)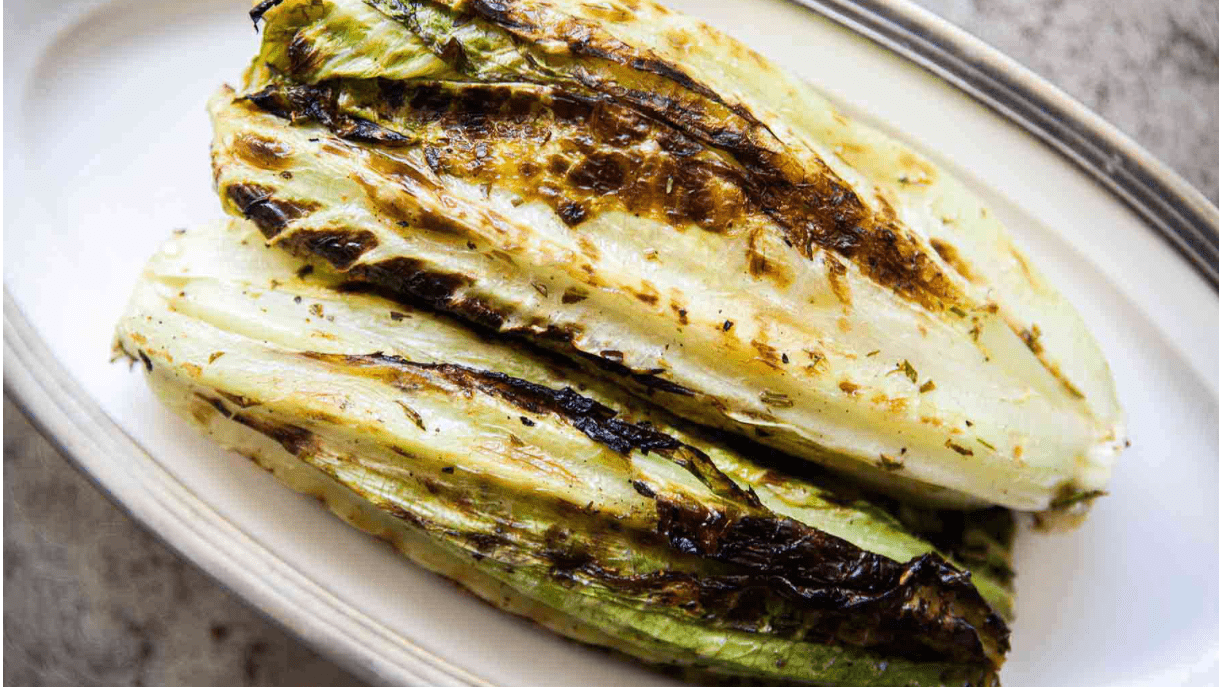 The method
1
Trim the lettuce and remove any outer leaves. Chop the top and bottom off the lettuce.
2
Place your grill onto a high heat.
3
Prepare the vinaigrette by combining the oil, vinegar and herbs and season to your taste.
4
Cover the lettuce in the vinaigrette and grill on each side for 1-2 minutes, ensuring you turn it regularly. The lettuce should be lightly browned on all sides.
5
Serve them whole or in a salad and enjoy!
Recipe and Image from Simply Recipes.