What you'll need…
1 Tablespoon olive oil
1 Onion
2 Carrots
1 Leek
1 Swede
1.5-2 Litres veg stock
2 Tablespoons soy sauce or Tamari
2 Teaspoons dried sage
2 Bay leaves
100g Pearl barley
50g dried split red lentils
100g Kale or cabbage
Salt and pepper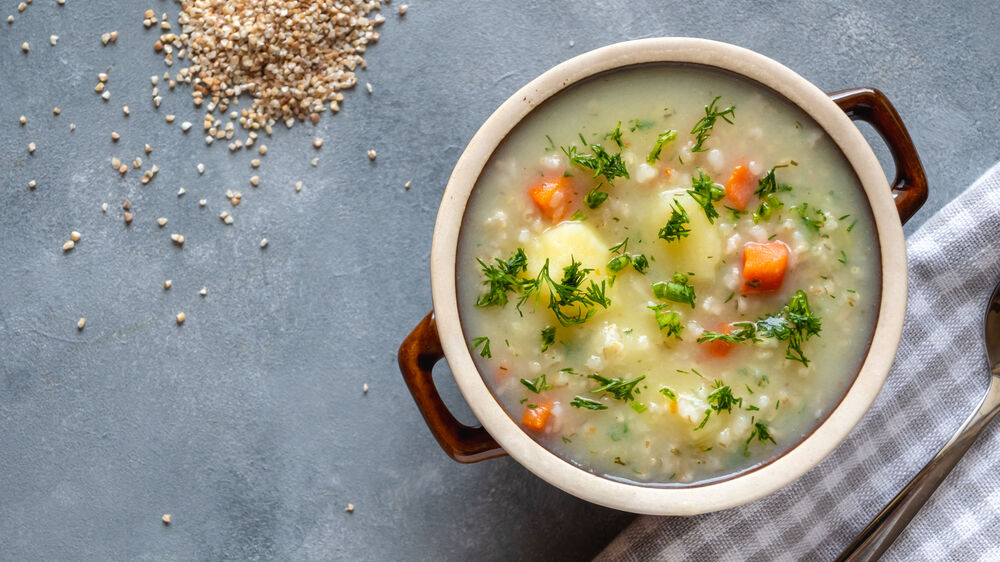 The method
1
Start by preparing your vegetables. Peel and chop your onion into small chunks. Then peel your carrot and dice. Wash and trim the leek, cut in half lengthways and then slice. Peel and dice the swede, finally finely slice your cabbage/kale.
2
Heat the olive oil in a large saucepan over a medium heat. Add in the onions, carrot and greener half of the leek and allow to soften. Season with salt and pepper.
3
Once the veg has some colour, add in the swede, veg stock, soy sauce, dried sage and bay leaves. Bring to the boil and then stir in the lentils and barley. Turn down the heat and cover with a lid, allow to simmer for 30-40 minutes or until the barley is tender.
4
Once the barley is tender add in the cabbage/kale, the remaining leeks and stir well. Add in more stock if necessary. Allow to cook for 5 minutes until the leeks and cabbage/kale are tender.
5
Season to your liking, add in more soy sauce if necessary. Serve with crusty bread and enjoy!
Recipe from The Pesky Vegan