Parsnip and Apple Soup
Perfect for those cold days
What you'll need…
230g Parsnips
230g Apples
230g Potato
1 Onion
3 Garlic Cloves
20g Butter
1 Tablespoon olive oil
400ml Vegetable stock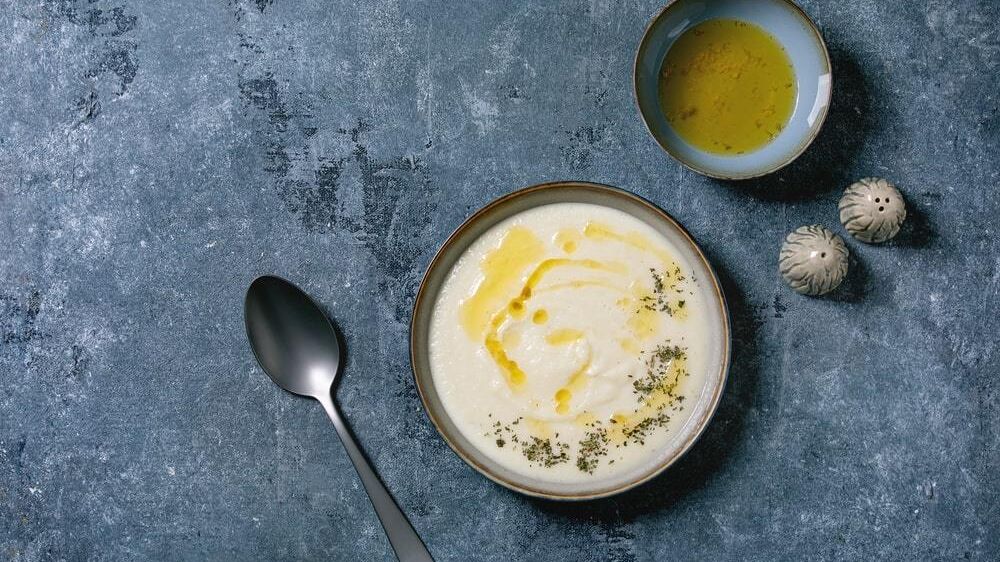 The method
1
Start by prepping your ingredients. Dice your onion and finely chop your garlic. Then peel your parsnips and apples and roughly chop, do the same for the potatoes.
2
Heat the butter and oil in a pan and fry the onion and garlic until soft.
3
When the onions are cooked, add in the potatoes, parsnips and apples and cover with vegetable stock, then cover with a lid.
4
Simmer over a medium heat for 25 minutes, stirring occasionally until the vegetables are soft.
5
Once the vegetables are soft, use a hand blender to blend the mixture until you have a smooth consistency. Season to your liking and enjoy!
Recipe from Great British Chefs