What you'll need…
1kg New Cheshire Potatoes
1 Garlic clove
2 Bay leaves
200ml Dry white wine
50g Butter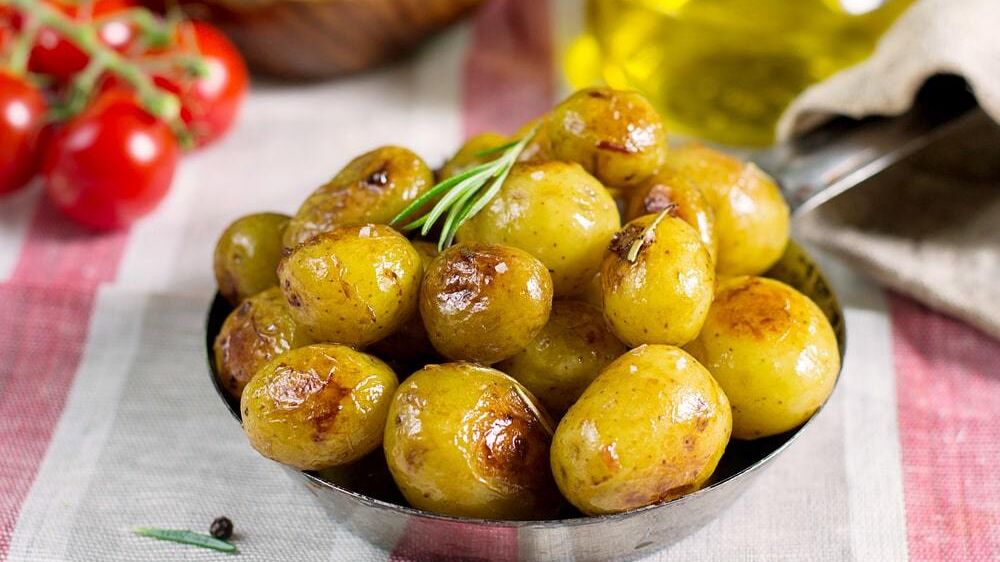 The method
1
Scrub your potatoes clean and smash the garlic clove (leaving it still whole).
2
Put the potatoes, garlic and bay leaves in a large lidded sauté pan.
3
Pour over the wine, add the butter and put the lid on the pan. Set over a medium heat and simmer for 1 hr until the wine has completely evaporated and the potatoes are coated in the buttery juices.
4
Reduce heat to low, then sizzle the potatoes in the buttery mixture, shaking the pan and turning the potatoes occasionally until they are completely cooked through, and the skins are brown and crisp.
5
Serve scooped straight from the pan with a sprinkling of sea salt. Enjoy!
Recipe from BBC Good Food